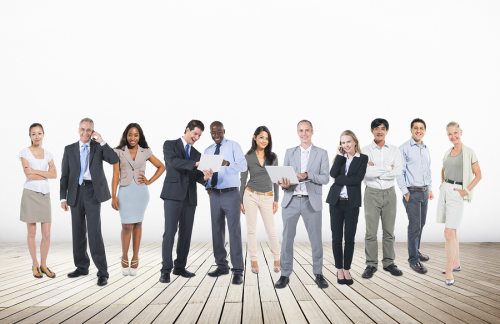 If you're in charge of people at work in any capacity, you face big challenges everyday with employee engagement. How do you get people motivated and truly engaged? In my last post, I presented Gary Hamel's ladder of human capabilities. Most managers are adept at encouraging the first three in order to boost performance:
Obedience
Diligence
Expertise
But the higher-order capabilities are the qualities managers need to encourage most in order to unleash energy in people:
Initiative
Creativity
Passion
How does a manager do that? What if your people aren't in a particularly cutting-edge exciting field? How do you create engagement if the work itself isn't particularly engaging? Some jobs are just crappy. There's always going to be a lot of turnover in some industries.  When we look at surveys, most people report they like their jobs. The Global Workforce Survey done by Towers Watson reports that 86% of employees say they loved or liked their job.
And yet,
Only one-fifth (21%) of employees surveyed were truly engaged.
Nearly four out of ten (38%) were mostly or entirely disengaged.
So why isn't there more engagement, more initiative, creativity and passion? The key factors that people need and want, according to the survey, include:
The ability to participate in decision making
Encouragement given for innovative thinking
Availability of skill-enhancing job assignments
Interest shown by senior executives in employee well-being
Only 38% of employees believe that "senior management is sincerely interested in employee well-being." Fewer than four in ten agree that "senior management communicates openly and honestly." A scant 40% believe that "senior management communicates the reasons for business decisions," and 44% believe that "senior management tries to be visible and accessible." Worse yet is the fact that less than half of those polled believed that "senior management's decisions were consistent with our values."
Julie Gebauer, who led the Global Workforce Study, points to three critical things that must be in place in order to engage employees:
Opportunities to learn and grow and advance
A company commitment to making a difference in the world
Behaviors and values of company leaders that show they can be trusted
Perhaps we should stop asking how to engage employees and start asking managers and leaders what they are doing to advance these three key factors. It's up to leaders to articulate a compelling and relevant mission. We, as leaders are responsible for demonstrating praise-worthy values. Leaders set the stage and focus on what truly matters. What can you do today to provide that platform?
What's happening where you work? I'd love to hear what you think. I can be reached here and on LinkedIn.