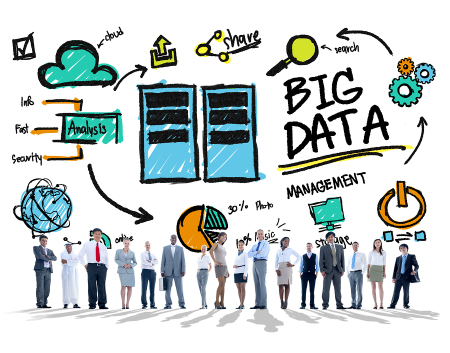 I'm asking if small businesses and privately-held companies might do a better job motivating people than corporate engagement efforts. Smaller companies seem to excel at motivating people  through values, passion and commitment. The lack of employee engagement in large companies everywhere is a real management issue.
Employees in the 21st century, and their bosses as well, must be flexible free thinkers with a strong sense of agency in order to make a meaningful contribution in the organization. Without that, without freedom and autonomy, it's hard to get excited and impassioned.
It is fairly obvious that the Scientific Management approach is not effective in customer service, dynamic problem-solving, or any situation where technology, competition, and the needs of the organization can change in the blink of an eye, yet even today many managers still demand compliance without independent thought. We call these bad habits "stupid boss tricks," and they quickly destroy morale and productivity in most modern organizations.
In my own experience, corporations don't do a good job of unleashing initiative, imagination, and passion in employees. Maybe there's too much bureaucracy to really kindle corporate engagement, but I believe the problem is deeper: they're operating on faulty principles of the industrial age. That's not going to work today.
Systemic approaches rankle the free spirit in all of us, and whereas we recognize the need and the value of certain systemic frameworks, people who manage systemically just don't get it. They certainly don't win hearts and minds.
In this data-driven age of fast technological change and fierce global competition, a different approach is needed. And this is where coaching comes in.
The coaching style of management is inherently intrinsic, which is where Millennials live. They don't want to be told what to do, they want to be asked. They want to reason for themselves, have conversations.
You can see their influence in the way companies are being run now, in 2016. The mechanistic approach is giving way to a more individual approach. Companies are talking less about crushing the competition and more about core values, customer loyalty and kinder, gentler ways of doing things.
Haskell, a company that I work with in Jacksonville, FL, is values driven.  Their core values are Team, Excellence, Service and Trust, or TEST.  I asked one of my coaching clients about them the other day and he supported my theory that Millennials are more in touch and more of a driving force with values.
On the other hand, I worked for nothing but publicly held companies when I was a wage slave.  These companies espoused a set of values, but nobody knew what they were or how to behave.  There was a CEO and he was feared? Revered?  It was always more about profit than anything else.
Looking back, I was a corporate misfit…should have worked for a privately held company. When you look at most corporations, many people working there feel like misfits because there's so little to connect them to what matters most. It's hard to get excited about the bottom-line… unless maybe the money is going into your own pocket.
What's it like where you work? As always, I'd love to hear what you think. I can be reached here and on LinkedIn.