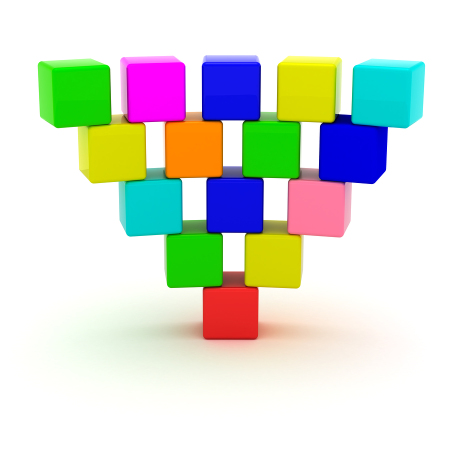 Let's look at employee engagement from another perspective. Why should anyone give most of their time and energy — let alone their heart and soul — to doing a great job at work? The question is how to engage people when they may not even trust you?
When asked to rate the ethics of various professions in a recent Gallup poll, Americans ranked those who represent big business and big government near the bottom. In the 2010 Edelman Trust Barometer, barely one quarter of Americans said they would regard the information they receive from a company CEO as "highly credible" or "extremely credible."
Truly we have a trust deficit in business leadership. As I wrote in my last post on engaged employees, fewer than four out of 10 people believe their managers are seriously concerned with their well-being. So, as a manager, how can you expect employee engagement? And with an uncertain economy, trust is likely to unravel even further, as those in charge seek to bolster the bottom line no matter the cost in human well-being.
Some forward thinking leaders believe a shift in management principles is long over-due. Instead of putting the company first and employees second (or last behind customers), these pioneers envision flipping priorities. What if we put employees first, then customers? Or then the organization? Radical, isn't it, to image a business model where the interests of the individual take precedence.
But the reality is that low-trust, low engagement institutions will continue to fail to spark the talents of their people and consequently they will be less innovative and resilient. Success isn't sustainable for any company who doesn't unleash the talent of their people.
Employees First
If you think a business model that puts employees first is unworkable, then you haven't read about HCL Technologies. HCL's innovative thinking and management style was published in a 2007 HBS case study that focused on its 'Employees First' strategy. HCL puts employees first, empowering them to believe in everyday ideas that create immense value for customers. They encourage open and transparent management through the company's intranet, where even the bosses' 360 degree performance evaluations are accessible.
By turning the pyramid of power upside down, there is a great deal of decentralization and emphasis on community over hierarchy. Leaders are more accountable and rewards are aligned with contribution rather than positional power.
Yes, this is perhaps revolutionary. And it requires a different mindset for leaders. But it is happening in increasing numbers of forward-thinking companies who aren't afraid to experiment with new methods of managing people, and they are getting measurable success.
What about you in your organization? Can you see the need to take a fresh look at management principles that favor engagement of people at all levels? I'd love to hear from you. You can contact me here and on LinkedIn.