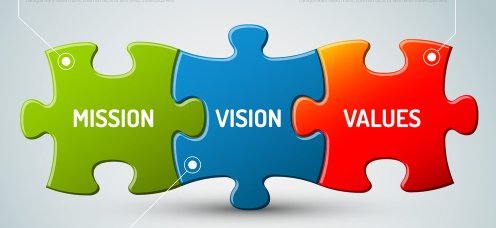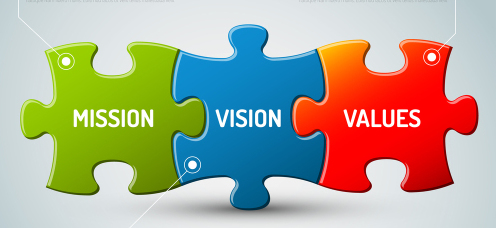 In my recent series of posts on reinventing work, I've been exploring both past and present organizational models. What new trends are emerging in how we manage people? Is there a better way than what we're doing now? Some say we're ready to change how we work.
In particular, Frederic Laloux in the book  Reinventing Organizations: A Guide to Creating Organizations Inspired by the Next Stage of Human Consciousness outlines structures and processes being used in a dozen pioneering companies using three breakthrough principles:
Self-management by teams who take responsibility for most functions
Bringing the whole person to work
A true dedication to the organizational purpose by everyone involved
The successful outcomes of value-based companies have been recorded in books by Jim Collins, John Kotter, Jeffrey Pfeffer and Gery Hamel. The research all points to the fact that leaders who stress values and purpose throughout the organization have better financial results over time.
Yet often when you ask people at work what the mission of the business is, they stumble. Even if they get some of the words right in the official mission statement, it's obvious they aren't dedicated in any meaningful way to those lofty ideals. Let's be frank, most of us have adopted a competitive stance at work, and we're more dedicated to getting ahead than promoting the values of the organization. Am I right or am I being too cynical?
Let's look at it this way. Working in groups is hard because it means we must get along with other people. That can be tough because the presence of others brings out funny behaviors (if we don't notice these in ourselves, we sure see them in others):
People need to be liked
People think they have to be perfect
Some have to always be right
Others must prove they're smarter
Some must always be seen as winning
In organizations that are achievement oriented, like most corporations today, their guiding values support competitiveness and winning. But along with that culture of winning, come problems of greed and ego, infighting and shortsightedness that is counterproductive.
If we are going o grow out of our current state of messy working environments, we'll have to look at better ways of organizing ourselves to work with others in groups. What do you think?
Is an emphasis on company values and working for a greater purpose too idealistic for our competitive human natures? Or can you see how values and purpose can be ingrained to the individual level so that we can all work toward common good?
As always, I'd love the hear from you. Let's talk. You can contact me here and on LinkedIn.