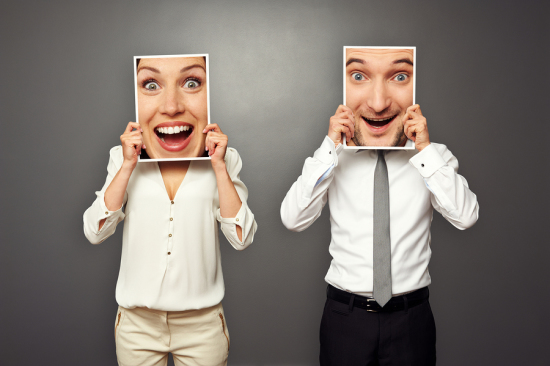 I've been reading about self-managing companies who operate without a hierarchical pyramid. Frederic Laloux believes we can reinvent work for the future with a self-organizing organizational model. In Reinventing Organizations: A Guide to Creating Organizations Inspired by the Next Stage of Human Consciousness (Nelson Parker, 2014), Laloux calls this stage Evolutionary-Teal.
Now, in the work I do coaching executives, I hear a lot of skepticism about self-management principles. Wouldn't it lead to chaos? Who's going to set strategy, allocate resources, manage and lead? Most of us have been educated in management principles and worked in hierarchical corporations for so long that we can't imagine any other way.
On the other hand, there's one group of people in the workforce who get self-management right away: Millennials. Young people who've grown up using the Web are no stranger to self-organizing. In the disruptive world of the Internet, influence is based on contribution and reputation, not position. Some say Millennials are hard to manage. Maybe not, if they have responsibilities and can contribute.
But this requires managers to give up their efforts to control in favor of sharing power with people. And it also means a degree of tolerance for trying new things, making mistakes and adjusting course. Are we too ingrained with old (Achievement-Orange) organizational models to let them evolve?
Our task must be to free ourselves from this prison by widening our circles of compassion to embrace all living creatures and the whole of nature in its beauty. ~ Albert Einstein
I don't know about you, but sometimes when I go into a company, I see people wearing masks. I see the front-line workers, the executives, the receptionists all wearing uniforms that define their professional identity and rank. These masks and uniforms dictate certain pre-determined behaviors. As a result, people shut off some aspects of themselves in order to conform to the expectations of the workplace.
And those workplace expectations and our own standards determine how much of ourselves we will reveal and invest in terms of energy, in doing tasks, and in caring about the work and about the other people. We're always holding back. That's the prison Einstein talks about in the quote.
This is what Teal Organizations try to avoid with self-management principles. Evolutionary Teal creates a space to support us in our journey to wholeness. Things happen when we bring all of who we are to work. When we don't have to conform to others' expectations, we bring all of our potential and creativity and engage fully.
Self-management drives engagement because we become more of who we are and more essential to everyone else. The emphasis is on engaging in wholesome ways to further the purpose of the organization.
What do you think? I hope these recent posts are stimulating your thoughts on how we can work together more fully for the years to come. After all, if we're going to spend so much of our time and energy working, we might as well make those years count. Let's talk. You can contact me here and on LinkedIn.