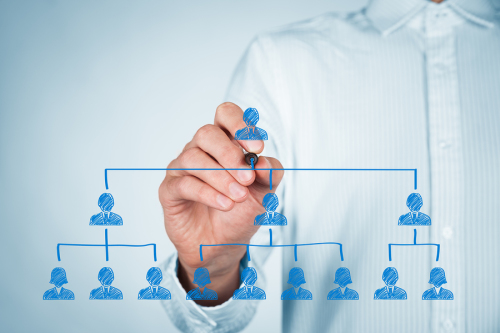 I have been hearing about a book with breakthrough ideas about reinventing work in a completely new way: Reinventing Organizations: A Guide to Creating Organizations Inspired by the Next Stage of Human Consciousness, by Frederic Laloux.
I've started reading it and I want to share some of the ideas with you because it may be one of the most important and inspiring business book I've ever read. It's written by a first-time author from Belgium who self-published his book in March 2014. A former associate partner with McKinsey, Laloux tries to answer this question:
What would healthy and soulful organizations look like?
Many people sense that the way organizations are run today has been stretched to its limits. Companies are often places of dread and drudgery, not passion or purpose. Organizational disillusionment afflicts government agencies, nonprofits, schools, and hospitals just as much.
I hear complaints in the coaching work I do: many top leaders are tired of the power games and infighting. Executives at the top have desperately overloaded schedules yet they feel a vague sense of emptiness. Others at the bottom and middle of hierarchies experience a loss of power and engagement. Everyone feels the need for a greater connection and sense of purpose.
What if the way we run organizations today was in fact contributing to this malaise? Would it be possible to reinvent organizations and run them in ways that support human potential?
The author Frederic Laloux went on such a quest. He researched organizations that fit a series of criteria he developed, with the intention of writing a book about what he found. Over time, he settled on 29 principles that characterized a new model for organizations. He focused on 12 companies he considered models, seven based in the United States and five in Europe; nine for-profit and three nonprofit.
The smallest had 100 employees, the largest 40,000. One was a secondary school; another, a nursing organization. The rest ranged across businesses as disparate as tomato processing, electricity production and distribution, technology consulting and hydraulics cartridge valve and manifold manufacturing.
Mr. Laloux's distillation of the common practices that characterize these companies provides a rich road map for reinventing work. His descriptions of how these companies actually work — including the voices of their employees – are what make the book most compelling and convincing.
The premise of this book is that humanity is at a threshold; a new form of organization is emerging into public view. There have been, according to this view, at least five distinct organizational paradigms in human history.
I think it's important to review the developmental stages of organizations and how we got to where we are today in organizing companies. With a better understanding of organizations and management principles we can then look at the possibilities for a better future. That's the focus of this series of posts. In the meantime, I recommend reading the book. It will really open your mind.
What's your opinion on the way we organize work today? Could we start reinventing work? I'd love to hear from you. Give me a call and let's talk. You can contact me here and on LinkedIn.