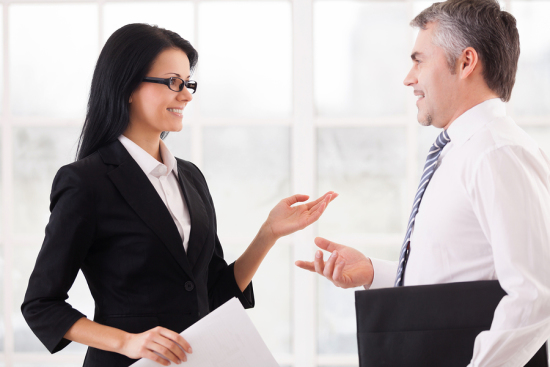 According to some very intricate data on how we communicate, there are four kinds of social signals that are strongly predictive of future behavior. These signals unconsciously change our impressions of other people's attention, trust, interest, and focus. But because signaling behaviors happen so quickly in conversations, we're rarely conscious of how we intuitively sense what's going on. There's one signal in particular that can improve conversational outcomes by 20%.
In the book Honest Signals: How They Shape Our World, Alex Pentland of the Human Dynamics Lab at MIT, presents some useful information for anyone working in teams and dealing with group behaviors.
Using sensing technology (sociometer) that records key signaling behaviors, we can measure the levels of influence, mimicry, activity and consistency in conversations. This data provide a window into a person's intentions, goals, and values.
Mimicry Triggers Trust
In conversations people tend to mimic each other automatically and unconsciously. We all do this, due to mirror neurons in the brain. We copy smiles, interjections, head nodding, even timing and pitch. Some of us do it more than others. Some sales people do it intentionally, but then we seem to pick up when it's faked.
Here's why this is so important: Such automatic mirroring of behaviors increases how much conversational partners say they like and trust each other. It's a signal of empathy. People who are more empathetic tend to use mimicry more than others. It plays a key role in sales. Some studies report that use of mimicry can increase sales results by as much as 20%.
Mimicry — unconscious and authentic —   is so important that in sales and financial negotiations it improves results by 20 to 30%. No other factor studied in financial interactions shows up as effective.
But hang on. Before you go out and start practicing your mirroring behaviors, make sure you have genuine empathy as your goal. There's nothing more ridiculous than someone trying to fake this. What's required is authentic interest in understanding the other person you're dealing with. When it comes to achieving sales or negotiating your salary, most people try to influence the other person, with a focus on their own goals.
Perhaps what the data is telling us is that trust and empathy influence successful outcomes more than anything else. The question then becomes, "How can I improve trust and empathy through my conversational signals in order to be more successful at influencing?"
What's been your experience with mimicry in conversations? How are you aware of them happening? I'd love to hear from you. You can contact me here and on LinkedIn.