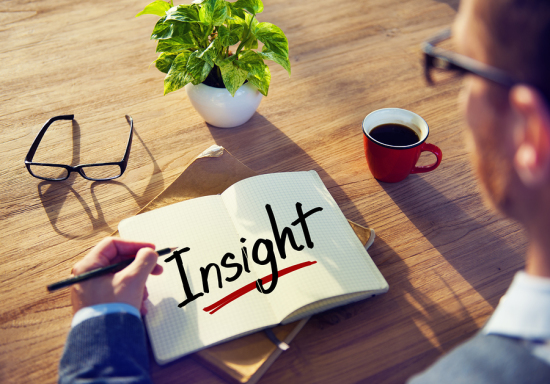 None of us starts a career with the expertise we need. We learn as we go, we develop the intuitive thinking skills we need. Some of us broaden our skills better than others because we pay attention, notice what works and what doesn't, and build a repertoire of experiences (both good and bad). So how can we improve our intuitive thinking abilities?
"Developing your intuitive sense is similar to learning any new skill—the more you practice, the more proficient you will become. Learn to trust your decision-making ability by paying close attention to what your intuition is telling you." ~ Romanus Wolter, "Trusting your Gut Instincts," Entrepreneur, November 2005
Research psychologist Gary Klein offers 10 critical tips for growing your intuitive abilities in his book, The Power of Intuition: How to Use Your Gut to Make Better Decisions at Work (Crown Business, 2004).
Be the best. There's no guarantee you'll be an intuitive savant, but this strategy is backed up by empirical evidence. Pay attention to your first impulses when faced with a tough call.
Use analysis to support your intuition. Imagine which actions your impulse suggests taking; then anticipate what could conceivably go wrong.
Put more energy into understanding the situation than into deliberating over what to do.
Don't confuse desire with intuition. Intensely wanting something to happen is not a reason to ignore commonsense intuition.
Override your intuition when it misleads you. Intuition is fallible. Your mind excels at holding onto inaccurate beliefs and faulty biases. Try forming an alternate story to get unstuck from a stubborn mindset.
Think ahead. Intuition helps us create expectations, connect the dots, flag inconsistencies and warn us of potential problems. A "pre-mortem" discussion helps teams run through a strategy to see how it will play out. In short, learn to foresee problems.
Uncertainty adds excitement to decision-making. Intuition helps manage this emotion.
Use the right decision-making strategy. There's a time to rely on intuition and a time to analyze all of the factors that go into a decision. If the issues are complicated and no one has good intuitions about the situation, analysis makes more sense.
Consult the experts. If you're in unfamiliar territory, learn to trust the intuitions of experts with experience. Experts will see cues you won't notice and will introduce options you may never envision.
Stay alert for intuition barriers. Red flags should go up when everyone is expected to follow specific systems and procedures, regardless of the situation at hand. Understand when to question the data, and find out how parameters are acquired. You should clarify each step of your organization's standard operating procedures to understand their purpose. Computers (or computer-like people) are no substitute for human experience or astute pattern recognition.
Practice and feedback are the secrets to developing skilled intuition. Work on noticing situations, recognizing patterns and discerning best possible actions. You'll eventually enjoy the rewards of sound intuitive-thinking skills.
If you struggle with this aspect of leadership, consider seeking help from a trusted mentor or executive coach.
What have been some of your experiences working with intuitive thinking? I'd love to hear from you. You can contact me here and on LinkedIn.