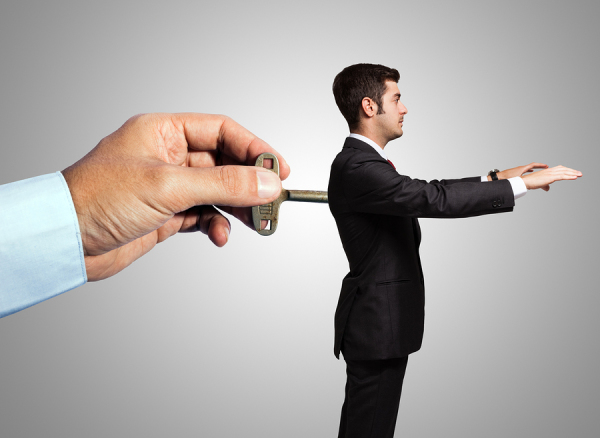 I've been intrigued by the book Metaskills: 5 Talents for the Robotic Age, by business adviser Marty Neumeier. He points out that for the future of work, we need to stay on top of the robot curve—the constant waterfall of obsolescence and opportunity fed by competition and innovation.
Neumeier outlines five metaskills that—so far—robots cannot handle:
Feeling encompasses intuition, empathy and social intelligence. Humans draw on emotion for intuition, aesthetics and empathy—skills that are becoming more vital as we enter the robotic age.
Seeing is the ability to think whole thoughts (also known as "system thinking"). We understand parts of a system when we appreciate their relationship to each other, rather than in isolation. Before tinkering with a system, we need to ask:

What will happen if I do nothing?
What may be improved?
What may be diminished?
What will be replaced?
Will it expand future options?
What are the ethical considerations?
Will it simplify or complicate the system?
Are my basic assumptions correct?
What has to be true to make this possible?
Are events likely to unfold this way?
If so, will the system really react this way?
What are the factors behind the events?
What are the long-term costs and benefits?

 Dreaming requires you to apply your imagination—one of the brain's more mysterious capabilities. Innovators transform their dreams into practical solutions. You dream by disassociating your thoughts from all that is linear and the logical. Like most things, dreaming improves with practice. Unfortunately, it's never taught in business schools—a gross omission that discourages innovation.
Making involves mastering the design process, including skills for devising prototypes. Creativity is nothing without craft. The act of making something turns imagination into brilliant products, services and successful businesses. Think of it this way:

In design, sketching is the mother of invention.
In science, it's the experiment.
In business, it's the whiteboard diagram.
In writing, it's the rough draft.
In acting, it's the run-through.
In inventing, it's the prototype.
In jazz, it's jamming.
You must constantly push yourself beyond your limits and pay attention to the tasks that trip you up. In design circles, this is known as fast failing. Successive drawings and models are designed to illuminate the problem and, in the process, spark intuition among collaborators. It will be interesting to see how 3D printing will be used to enhance the design process. Unfortunately, too many organizations value process and standardization at the risk of suppressing surprising results.
Learning is an ongoing process. We must continually master skills to adapt. We then apply our newfound knowledge in innovative ways. Learning is enhanced through good moods, action and emotional experiences. We become masterful through deliberate practice.
These five metaskills can keep you two or three steps ahead of the machines, algorithms and outsourcing forces of the robot curve. They'll also bring you greater creativity, a higher purpose and a deeper sense of fulfillment.
So far, the human brain has many advantages over machines, but the gap is closing. You'll need to routinely upgrade your skills to remain essential.
What do you think about these skills? I'd love to hear your thoughts on this. You can contact me here and on LinkedIn.