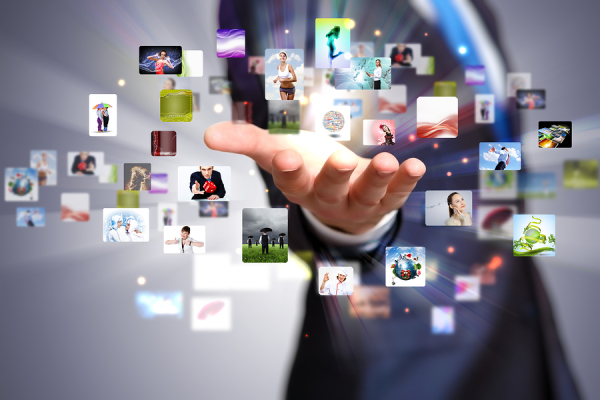 What will the future of work be like for you? Thinking about the future is hard, mainly because we're so mired in the present. One thing's for sure, we're all going to have to develop an eye for new trends if we're going to survive. The pace of game-changing innovations is only accelerating. No matter what industry you're working in, you can expect it to change radically over the next five years.
What can leaders do to develop an eye for future trends? We need to break out of our thinking routines and assumptions for one thing.
Daniel Kahneman, the Nobel Prize-winning economist and author of Thinking, Fast and Slow, observed that decision makers get stuck in a memory loop and can only predict the future as a reflection of the past. He labels this dynamic the "narrative fallacy" – you see the future as merely a slight variation on yesterday's news.
This means that to be able to break away from this thinking trap, we need to question all assumptions and engage in extreme brainstorming. An interesting book on seeing future trends is Future Smart: Managing the Game-Changing Trends that Will Transform Your World by Dr. James Canton.

Global Connectivity
There are a lot of good ideas in this book, none so important than the author's ability to see the big picture, the worldview of what's coming. There is one big factor that will influence how business is done in the future: global connectivity. The world is moving rapidly toward ubiquitous connectivity that will accelerate how people collaborate, share, learn, gather, do business, and exchange knowledge.
Think about it: the most important impact on the world is this coming global connectivity. There will one day be universal access to all human knowledge by everyone on the planet. This will speed up ideas, solving problems, creating new products, services, supply chains, markets and possibilities. This will enable a rapid spread of prosperity. Eight billion minds connected across borders cultures, markets and networks.
Based on our collective knowledge, access to tools and radical new ideas, the next one hundred years will be a new civilization. Of course, along with the possibilities, there will also be immense challenges. According to author Canton, our capacity to grasp and navigate future changes depends on our understanding of the scope of global connectivity that is coming.
In the future of your work, how will you be effected by this? How will you use global connectivity to enhance your business, create new solutions, and be "future smart?" How can you challenge yourself to break free of the narrative fallacy – the habit of seeing the future as merely a slight variation of the present? You can contact me here and on LinkedIn.