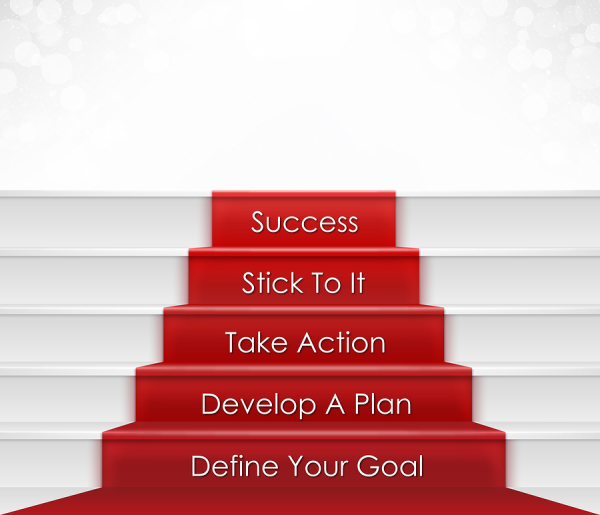 Successful executives establish leadership waypoints along their career path. I've been writing about how people who want leadership success need to be strategic and practical. In my last post I explained what waypoints are and how any leader can formulate their own WAYPOINTS statement. This helps you identify the smaller steps along the road to success. Then, work your WAYPOINTS through the seven planning steps: Time, Treasure, Talent, Manpower, Machinery, Providence and Stupidity.
(NOTE: I was going to put all seven of these good planning steps into one post, but quite frankly, when you look at a wall of words suggesting you do seven things – if you're like me and most people – you'll pick one or two that look easy and forget the rest. So I'm breaking this list into two blog posts. The second half will be published in my next post!)
1. Time
Time is a stop/start proposition. We're all busy people, with full careers and lives. Setting a new course is going to take time. Understanding what your priorities are is a good start, but when it gets around to actually DOING something, you are going to have to STOP doing something else so that you can START doing what you really want to do. An example of this could be "Stop watching "Chopped" on the Food Channel." And, "Start exercising!" (Of course, you may have a home treadmill or other equipment and can watch TV and exercise simultaneously…. but is the food channel the right choice? Hmmm….)
2. Treasure
What are the monetary impacts? What is it going to cost you? It could be minimal, or have a larger impact. If larger, what are the sources of funding? For instance, for a fitness WAYPOINT, one action might be to join a gym. The cost for that needs to be factored in, even if it is a relatively small share of your wallet. If your WAYPOINT is bigger, say buying or building a mountain home, setting a budget is important, but thinking how you are going to fund that budget is even more so.
3. Talent
What do you need to know? What do you need to become an expert in? If you are setting a nutrition WAYPOINT, shouldn't you learn something about healthy eating? Everything that is worth doing has some knowledge component to it, whether gaining tribal, book or experiential knowledge. Find out what that is.
That's it for now: three T's for time, treasure and talent. Make a list for each of these and make your planning steps come to life. What will you do to manage time, money and knowledge as you follow your waypoints?
I'll be back in touch in a few days with more. In the meantime, if you have questions give me a call. Contact me here and on LinkedIn.