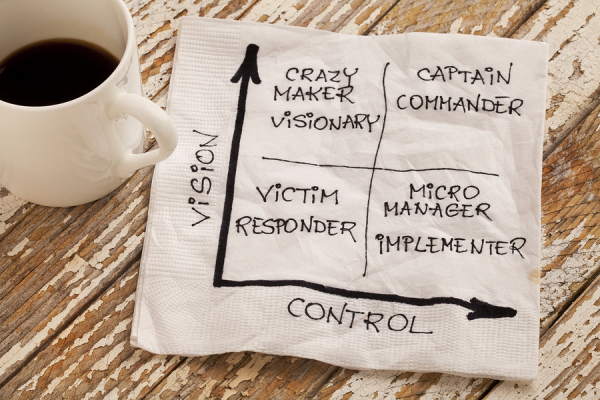 Are you undermanaging your employees? For a long while, it seemed that many of my coaching clients complained frequently about bosses who micromanaged them. Nobody likes it when they're told what to do and how to do it every step of the way. But now, however, I hear from clients that they actually want and need more direction, support and feedback.
I've been writing about the Rainmaker Thinking Inc. Under-management Epidemic Report 2014. (See my previous posts about this here.) I've come to believe that not enough quality management is being delivered to direct reports. Maybe it's because in an effort to give people more autonomy, managers have become too hands-off. Maybe it's because everyone is too pressured to do more work with less resources.
I've come to believe that under managing is worse than over managing. Why? Because without frequent quality management conversations, problems are left to grow until they become full blown crises.
According to the Rainmaker Thinking Inc report, there are eight primary consequences that result from under management:
 Unnecessary problems occur.
 Small problems get worse before they are identified and discussed.
 Resources are squandered and managers and employees spend time salvaging resources and acquiring substitute resources.
 Employees fail to do tasks according to best practices for extended periods of time before anybody notices.
 Low-performers are not identified or held accountable.
 Mediocre-performers get by unnoticed.
 High-performers get ignored, experience diminished morale and are more likely to leave their jobs.
 Managers spend more time performing lower level tasks that should have been delegated to a direct-report.
Frequent contact between direct report and manager doesn't have to become micromanagement. It's not about telling people how to do their jobs. The conversation can be as short as 15 minutes, in which the manager covers the five basic goals of management:
Clear statements of performance requirements and specific expectations.
Support and guidance regarding resources necessary to meet requirements and expectations.
Accurate monitoring, measuring and documentation of an individual's actual performance.
Regular candid feedback about performance.
Rewards and detriments allocated in proportion to actual performance.
When managers make quality conversations with direct reports a part of their day, they teach employees to focus, trouble shoot solutions and participate in making changes.
Back to basics management brings tremendous positive results. Productivity and quality improve almost immediately when leaders, managers, and supervisors begin spending time daily in one-on-one conversations to provide real management.
What do you think? I'd love to hear your thoughts on this. Contact me here and on LinkedIn.