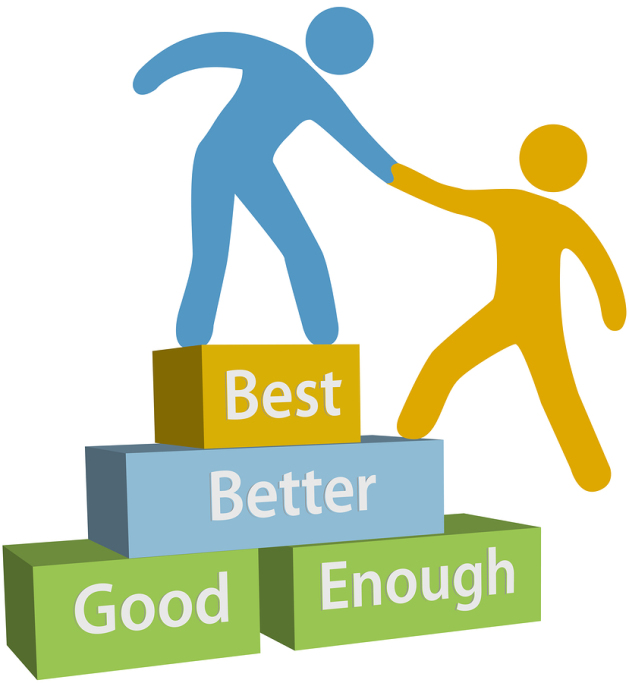 Are you an engaged manager? Or are you hands-off? Many managers I know think they're empowering their people but they're not really managing at all. They're undermanaging. I wrote here about how 90% of managers don't do enough basic managing for fear of micromanaging.
What do engaged managers do? How do they get the most out of their people, foster good relationships, and get all the stuff done with good business outcomes and fewer problems?
Engaged managers are those who practice "Management 101." They provide employees with the five 'management basics':
Clear statements of broad performance requirements and specific expectations.
Support and guidance regarding resources necessary to meet requirements and expectations.
Accurate monitoring and measuring and documentation of the individual's actual performance.
Regular candid feedback about the individual's actual performance.
Rewards and detriments allocated and distributed in proportion to actual performance.
Engaged managers manage their people every day through high-structured, high-substance one-on-one conversations. Highly engaged, hands-on managers are dedicated to helping people succeed at doing their jobs. They hold focused routine conversations rather than loose check-ins with questions like "how's it going?"
What Is a Conversation with High Structure?
According to author Bruce Tulgan in The 27 Challenges Managers Face: Step-by-Step Solutions to (Nearly) All of Your Management Problems, such conversations should be scheduled every day for a minimum of an hour, take about 15 minutes per person, and connect with 3-4 employees a day.
Make that your sacrosanct time for managing. During that hour, do not fight fires. Use that hour for managing up front, before anything goes right, wrong, or average. ~ Bruce Tulgan
High structure means regularly scheduled and conducted according to a clear, well-organized agenda.
Set aside an hour every day
Prepare in advance and make sure your direct reports prepare too.
Follow a regular format with each person, but customized for that person.
Start with top priorities, open questions and any work in progress.
Consider holding these conversations standing up or walking, using a clipboard to make notes and to keep the focus.
Don't do all the talking.
Don't let anybody go more that two weeks without meeting.
What Is High Substance?
High substance means rich in immediately relevant content, specific to the person and the situation, with a clear execution focus. ~ Bruce Tulgan
This is where many managers miss the boat. It's easy enough to do if you don't prepare for the conversation. Here are suggestions from Tulgan:
Remind each person of broad performance standards regularly.
Turn best practices into standard operating procedures and teach them to everybody.
Use plans and step-by-step checklists whenever possible.
Focus on concrete actions within the control of the individual employee.
Monitor, measure, and document individual performance in writing.
Follow up and provide regular, candid coaching style feedback.
Follow through with real consequences and rewards based on performance in relation to expectations.
These conversations provide a clear window into employee problems before they become a crisis. It's how engaged managers teach as well as learn what's really going on. If you could do this every day, starting with a minimum of one hour, I believe you'd solve many of the challenges before they explode into fires.
What do you think? I'd love to hear your thoughts on this. Contact me here and on LinkedIn.