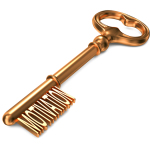 Here's a suggestion for boosting motivation among staff: conduct a motivational outlook conversation. Ask your people to identify what motivates them to do their work. The goal is to help them see which motivating factors have maximum impact and energy for them.
Most people identify several reasons why they do the work they do. There are many motivational levels ranging from external and short term, such as money or status, to internal and profoundly meaningful, such as values and ideals in service to a higher purpose.
Take a look at this video trailer for Fowler's book Why Motivating People Doesn't Work:

Here are some examples of motivational outlooks from Fowler's book:
Disinterested: I'd rather be doing something else.
External: It's what I'm paid to do.
Imposed: I have to it's my job.
Aligned: I value developing people.
Integrated: It helps me fulfill my purpose as a leader.
Inherent: I enjoy doing this.
If you look at motivation as a skill, then it can be learned, acquired, encouraged and sustained. People can choose their motivation.
A motivational conversation helps a person discover different levels and reasons they do their work. Once a person observes where their motivation is currently, you can help them to find more internal motivations, ideally those that relate to their values.
It may take several conversations to help a person to find how they can bring out their best work through values they truly care about. As a leader you can help them see the bigger picture and connect the dots to feeling valued.
You don't have to motivate people because they already are. People are always motivated, you simply need to know why. It's the quality of motivation that matters.
As a leader, you can provide a culture that encourages higher levels of motivation. Most leaders are stuck with organizational systems that favor driving over thriving, but it doesn't have to be that way.
What might happen if organizations expanded a traditional focus on rewards and incentives to focus on helping people satisfy their needs for autonomy, relatedness and competency?
I'd love to hear your thoughts on this. Contact me here and on LinkedIn.