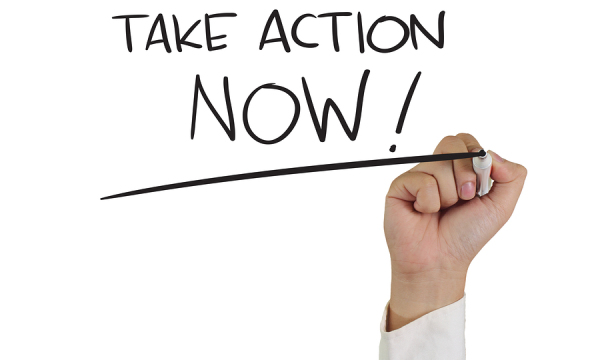 Smart business writing creates results. It helps if it's interesting and well-written, but the most important thing to keep in mind is this: Will this report, memo or email get my reader to take action?
In my last post, I helped a client rewrite her resume so that it improved her chances of getting the job interview she wants. This meant she had to directly address the needs of her potential employer first.
Colleagues decide whether to read your memo or report based on the first few sentences. You need to grab their attention right away and create a desire to know more.
Many business professionals introduce the subject matter slowly and build up to make their point. They often start from their own point of view, talking about themselves and how they're connected with the reader or the problem.
This is a mistake. Readers immediately want to know: "Why am I reading this? What's in it for me? Why should I care?"
Not to be harsh, but readers don't care about you. Your introductory paragraph must quickly establish relevancy and utility to their needs.
An effective introduction briskly tells a story built around four elements:
The situation: A quick factual sketch of the current business situation that will anchor the reader.
The complication: A problem that unsettles the reader, which underscores why you're writing the memo or report.
The question: You can imply it or spell it out, as in:

What should we do?
How can we do it?
What's wrong with what we've tried?

The answer: Your response to the question and solution to the complication.
The order in which these elements appear can vary, but your introduction should foreshadow the content by identifying the key problem and the questions you'll be answering. Readers can then decide if your work is worth their time, should be forwarded to others, and if they will take action.
Here is a graphic representation to help guide your business writing: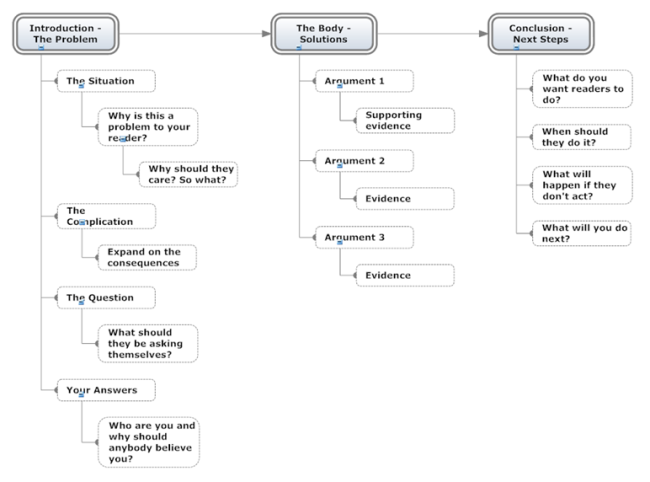 What are your biggest challenges with business writing? I'd love to hear your thoughts on this. Contact me here and on LinkedIn.