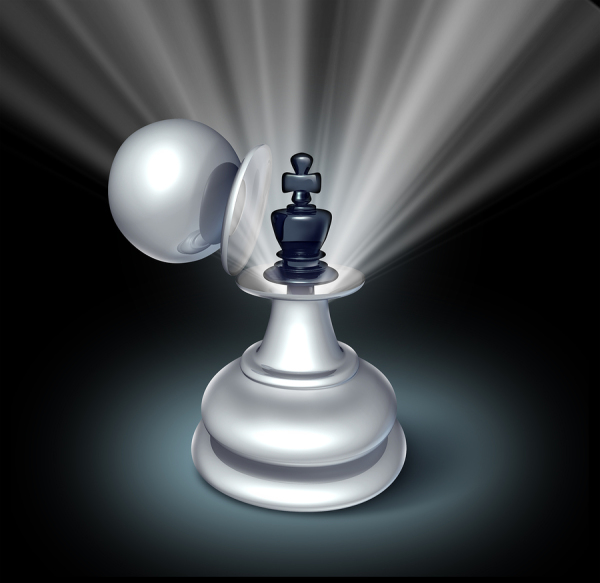 Personal presence is key to getting promotions, sales, and business results. While character and communication skills are crucial, first impressions count for a lot. Your image matters.
The good news is that attention to polish and grooming can enhance your perceived attractiveness. It doesn't take genetic re-engineering, or money, or plastic surgery. To be perceived taller, you can stand tall, walk tall, and sit tall by adjusting your posture and using larger gestures.
Carefully observe those you know who make the best of their appearance. Ask them what they do. What are their rules for choosing wardrobe or makeup? What are the taboos?
Good Packaging
When choosing a product in a store, our eyes are drawn to packaging that's well-designed yet useful in that it tells us what to expect. Our exterior selves are no different, albeit more complex. Think about the image you want to project and start with the end in mind.
In addition to wardrobe, consider all the accessories that complete the picture: your notebook, writing instruments, briefcases. When you open up your carrying case, is it messy and unorganized? Does it take too long for you to find a necessary file?
Even your desk and workspace fill out the impression you make on others. If you have a meeting at work, how do others see you based on your visible organizational skills? What do your personal items communicate? Personal presence extends to your surroundings, even your car if you have to give someone a ride.
"The 'little' things can make a big difference in landing a job, getting a promotion, winning a contract, or leading an organization through change." ~ Dianna Booher, Creating Personal Presence: Look, Talk, Think, and Act Like a Leader
When was the last time you updated your "look"? You'd be surprised how much it influences how you are perceived. You can make a better first and lasting impression, and it all starts with appearance.
If you haven't worked with a coach, consider doing so. You may not be aware of how you come across to others. In my work as a coach, we cover all aspects of personal presence. It's too important to ignore.
I'd love to hear your thoughts on this. Contact me here and on LinkedIn.