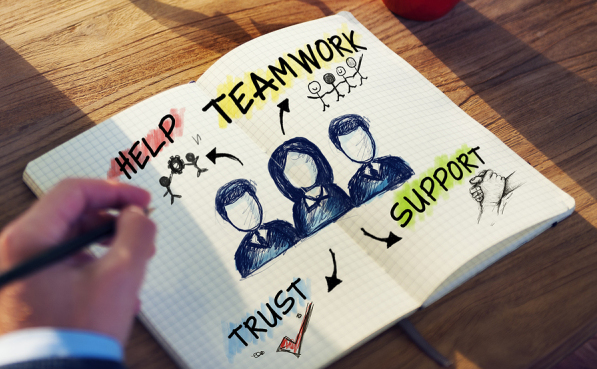 Leadership trust doesn't happen automatically, without effort, or without conscious intention. While many leaders assume their position carries weight – and it does – it barely provides the kind of authority that brings about compliance. Leadership trust can't be assumed. Leaders need to take actions to assure that they develop trust with their people. But more than actions are required to build trustworthiness.
Trust is the foundational piece for presence and is the key piece for building connections and alliances that bring about change. But it's never handed on a silver platter.
"Trust results from accumulated experiences over time." Maister, Green, & Galford, The Trusted Advisor, 2001
Authors David Maister, Charles Green, and Robert Galford write extensively about the elements of leadership trust. Here are a few key truths to consider:
Trust grows, it doesn't just appear
Trust is both rational and fact based, and emotional and intuitive
Trust is a two-way street and is different for each person in the relationship
Trust is intrinsically about perceived risk
Trust is always personal; you place trust in people
Other feelings grow much faster than trust does. You know immediately if you like someone, but trust in that person builds over time. Actual trust is withheld pending further evidence.
Of course, much of the evidence that contributes to building trust is fact-based. When you do what you say you will do, you provide rational reasons to be trusted. When you extend trust to someone else, you are creating a platform for trust: either the person acts trustworthy or not.
Just as important are the emotional factors: a leader provides support, encouragement, shares his or her own stories, confides in us, and expresses true feelings and values. These are a few of the emotional factors we consider as we decide to trust a leader.
Trust can't be built alone. The other person must participate and reciprocate. If all the efforts are unilateral, you can't force trust. Leaders need to choose wisely those with whom to build a trusted relationship.
The potential for trust violation exists whenever there is trust, so to trust someone is always risky. Creating trust entails taking personal risk. We are terribly disappointed when someone doesn't keep the relationship intact. It throws into question our judgment of human character. But you can't trust without risk.
There is always a disparity in leadership trust because there is a power difference between leader and follower. This means there is a risk that someone might be more compliant than sincere. The leader must create conditions for honest conversation, and allow for a follower to speak truth to power.
"The truth is, "institutional trust" is an oxymoron. We don't trust institutions, we don't trust processes, we trust people." ~ Maister, Green, & Galford
Often, people don't trust leaders either. So it's key that as a leader, you build connections with individuals and take a risk to build trust. Trust is built on shared values and principles. Therefore, leaders need to speak up about those very things if they want to create trust in followers. As I mentioned in my previous post here, I don't think leaders express their core values sufficiently.
What do you think? You can contact me here and on LinkedIn.