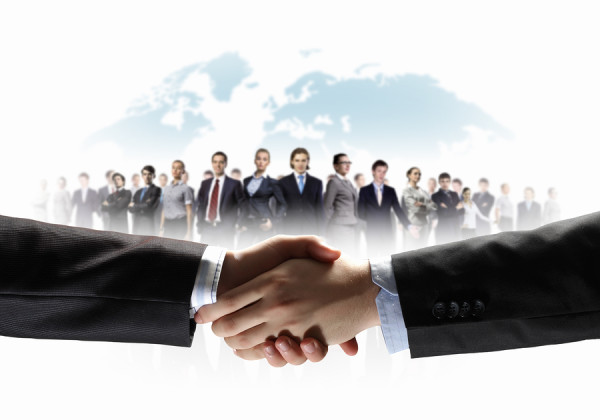 Without trust, you can't have a strong executive presence; you can't make the kind of connections that you need at work. Today work is done not so much because of command and positional authority as it is through influence and engagement. People have to be personally motivated to give their best. They do that when they trust you as a leader and feel a connection.
Trust is a foundational piece to having leadership presence. People won't invest their time and energy if they don't feel comfortable about your motives and credibility.
"If intention is your aim and connection your target, then trust is the atmosphere that carries your presence from Point A to Point B." Kristi Hedges in The Power of Presence: Unlock Your Potential to Influence and Engage Others
How do you build up trust? It's complicated because it's partly based on facts (your credibility, your reliability) and partly emotional (intimacy, or how they feel about you). Trust is different at work than for our personal lives. We tolerate more gray areas around trust at work because we don't expect as much from people in the workplace. We assume everyone is self-motivated and maybe ambitious about getting ahead.
In any case, it's well known that if you have developed your trustworthiness at work, you have better connections and more fulfilling relationships. You'll have a presence that others will seek out. You can do something to develop that trust factor.
What Creates Trust?
I ran across information from a book called The Trusted Advisor by Maister, Green, and Galford on building trust in professional services firms. They do an excellent job of breaking down the components that build trust, including a way of measuring how much trust a relationship may have. With great appreciation to the authors, here is their "Trust Equation:"
Trust = Credibility + Reliability + Intimacy
                                Self-Orientation
If you rate yourself (in an individual relationship) on a scale of 1 to 10 on how much each of the three factors exist (credibility, reliability and intimacy) and then divide it by the degree of self-orientation you have in regards to the relationship, you get a number. You can use it to compare the trust factor in that relationship over time, or compare it to other relationships. In their study, the authors showed that a "5" equates to a long-standing trustful relationship while a "1.25" is a low trust score.
In my next post, we'll examine each factor to help you evaluate yourself in each of these trust factors. To me, in the work I do coaching leaders, I see many executives struggle with the right degree of intimacy in their work relationships, as well as with the degree to which they come across as self-oriented.
We'll talk more about that next post. In the meantime, I'd love to hear from you. You can contact me here and on LinkedIn.