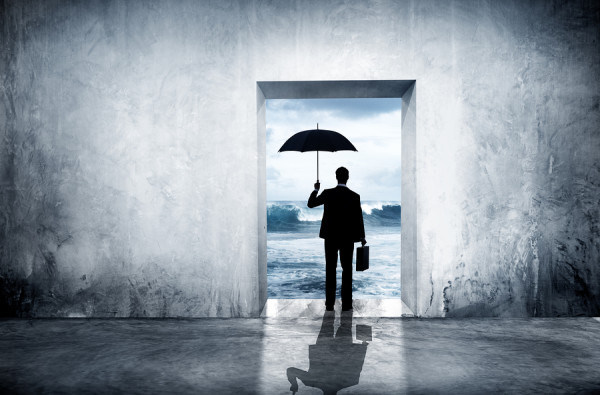 What do you think is the single most defining characteristic of executive presence?
In the Center for Talent Innovation survey of senior leaders, 67% say that gravitas is the most important defining element of executive presence. According to Sylvia Ann Hewlett, author of Executive Presence: The Missing Link Between Merit and Success there are three factors that create presence in a leader:
How you act as a leader: gravitas
How you speak: communication skills
How you look: appearances
But what exactly is gravitas?  An online dictionary says it's substance, weightiness, a serious or dignified demeanor, formality in bearing and appearances. If you ask me, those descriptions don't do much to clarify what a leader needs to do to act with gravitas. Sure I get it, but it's still vague. In Hewlett's book, gravitas is broken down into six aspects, based on survey responses from senior leaders:
Confidence and "grace under fire:" 79%
Decisiveness and "showing teeth:" 70%
Integrity and "speaking truth to power": 64%
Emotional intelligence: 61%
Reputation and standing/"pedigree": 56%
Vision/charisma: 50%
Gravitas is the very essence of EP. Without it, you simply won't be perceived as a leader, no matter what your title or level of authority, no matter how well you dress or speak. Gravitas, according to 62% of the leaders we surveyed, is what signals to the world you're made of the right stuff and can be entrusted with serious responsibility. ~ Sylvia Ann Hewlett
So how do you acquire more gravitas and how do you express it? How do you improve your presence so that you're seen as a leader with strong potential?
If you look at the roller coaster economy and business scandals of the last fifteen years, it's not surprising that we're drawn to leaders who keep their promises, who are transparent and honest, who keep their cool under fire, and show compassion along with courage when making hard decisions. Even so, there may be more examples of those who failed that come to mind than those who didn't fail.
For sure, often courage and grace is strengthened in times of crisis. To borrow from Eleanor Roosevelt's words, like teabags, we don't know how strong we are until we're in hot water.
While avoiding catastrophe may demonstrate a leader's competence, it is handling catastrophe that confers gravitas.
All leaders face serious mistakes. There will be accidents, some out of your control. Mistakes will be made by both you and others you trusted. According to Hewlett:
Each of these represents, however, a monumental opportunity to acquire and exude gravitas: to reach within yourself, at the height of the storm, for that eye of calm, and to speak and act from that place of clarity. Because when you demonstrate that your confidence cannot be shaken, you inspire confidence in others. At worst, you'll win their forgiveness and forbearance. Very possibly, you'll win their trust and loyalty.
What do you think about gravitas? Is it something you've thought about or worked on as part of your presence? I'd love to hear your thoughts You can contact me here and on LinkedIn.