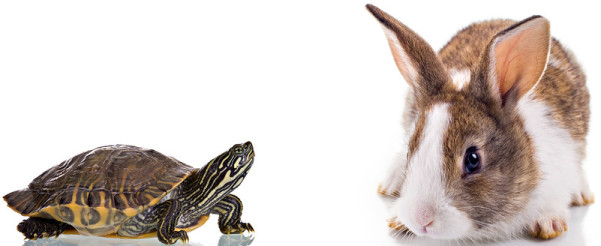 If you want to build strong leadership presence, pay attention to the stories you share.
Have you ever noticed what happens in a conference room full of people when the speaker starts telling stories? People sit up and lean in toward the speaker. They put down their smart phones, stop texting and start to pay attention. It's not just in conference rooms either. The minute your boss tells you a personal story, you listen intensely because stories give you a glimpse into people's true passions.
As a speaker, telling stories can help you naturally express yourself in a manner that's powerfully congruent. You don't need to be a particularly accomplished or trained speaker to come across as genuine and interesting. When you tell a personal story, your voice, body and emotions line up naturally to create authenticity.
Stories help you express emotion in two ways:
They give you permission to take on roles, speak in the voices of others. Heightened expression is almost expected when you tell a good story.
Stories generate emotional responses from your audience.
In these ways, stories lift both speaker and audience into the domain of feelings. They touch both the head and the heart. Your message gets communicated on a deeper level than ordinary bullet points can ever do.
In my recent series of blog posts, I've been writing about emotional expressiveness for leaders. I believe that if you want to inspire people, you've got to reveal more than just facts. Yet many smart executives aren't particularly expressive when it comes to feelings. There's no better way to learn to share emotions than through storytelling.
How to start using stories: There are a lot of good books out now that use stories to illustrate leadership concepts. Right now I'm reading Leadership Presence: Dramatic Techniques to Reach Out, Motivate and Inspire (Gotham Books, 2004) by Kathy Lubar and Belle Linda Halpern
There's no better way to master leadership storytelling than to keep a notebook and jot down stories each time one pops up from your memory. These can be current examples you encounter in work, or stories from as far back as childhood. Here's a list of typical stories:
Personal: "When I was seventeen…"
Moments that made you who you are or that clarified your values, defining moments.
Moments when you discovered your leadership voice or potential.
Big mistakes that taught you an important lesson.
Personal career: "When I was working at…"
Overcoming resistance to change.
Learning experiences, moments of truth.
Impersonal career stories (Jack Welch, A.G. Laffley, or any well known CEO)
Stories of how the future could look.
Universal myths or fables.
Many of the leaders I encounter in my executive coaching work have a repertoire of stories they can immediately recall for any given occasion. You may be a natural storyteller, or not. The point is to start developing your stories so that you can remember them easily, tell them with passion, and use them to inspire your people. Nothing inspires like stories.