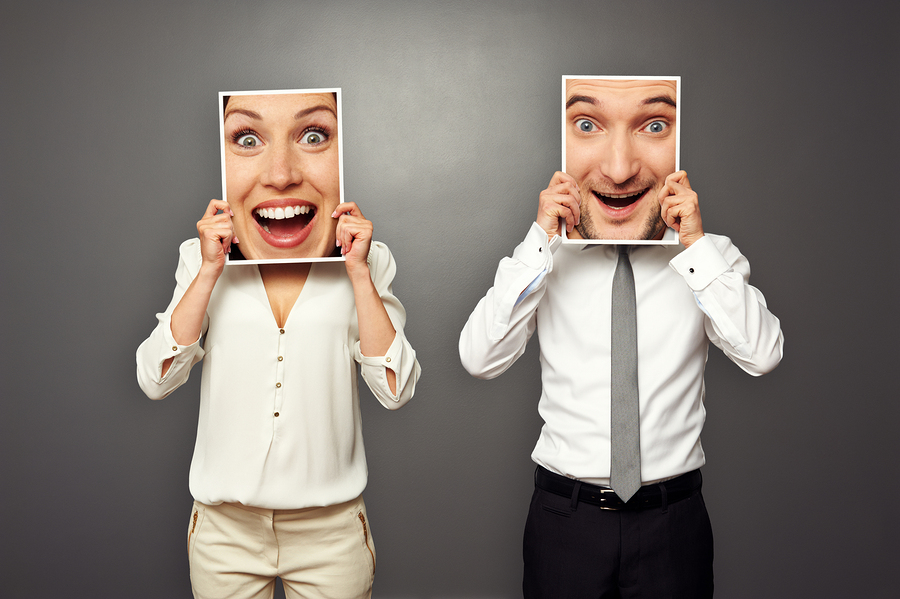 I've been reading a lot about executive presence lately and, in particular, I am intrigued about how leaders express themselves in presentations and speeches, as well as in everyday conversations.
In today's business environment, we expect clarity and congruency from leaders. They need to be comfortable expressing their emotions and any discrepancy between message and expression shows up and distracts from building leadership trust.
It seems to me that some people have a natural talent for "sounding" and "looking" like credible leaders. And there are several experts who would have us believe that presence is something all leaders can acquire through practice and coaching.
A great book on this has been written by two former actresses who now train leaders to develop what they call Leadership Presence: Dramatic Techniques to Reach Out, Motivate and Inspire (Gotham Books, 2004). Authors Kathy Lubar and Belle Linda Halpern suggest three guidelines for leaders who want to master expressiveness:
Conquer your fear of over-expressiveness.
Use your voice and body congruently.
Tell stories to unleash your expressiveness.
1. Fear of over-expressiveness: Most leaders I know don't want to appear dramatic. Many go to the opposite extreme, appearing serious and subdued. In doing so, however, they suppress all emotional expression and become hard to read. Unless you're in adversarial negotiations, you want your emotions to be apparent in your face, in your body and your voice. This may be uncomfortable for some leaders who are wary about coming across as overly expressive.
According to authors Lubar and Halpern:
Proper expression requires more than turning the dial up or down. As you move along that leadership spectrum from "responsive" to "assertive," you'll need to become more or less expressive.
If you want to become more expressive as a leader, you'll need to experiment with letting go of habits and using your body and voice in certain ways. Get some good feedback from a trusted peer or mentor, or your coach. Don't let your familiar comfortable habits restrain you from authentic expression.
2. Use your voice and body congruently: Problems of credibility arise when your face and body send different messages at the same time as your words. You may not even be aware of some of your "ticks" or gestures that are out of sync with how you truly feel. One good way to align them is to make sure you're speaking from your core values. When you feel purposely passionate, your energy is communicated throughout your body.
There are many ways to do this, but none more effective than working with a coach. In fact, it's the only way you can make changes in your overall leadership presence so that you are more readily perceived as a strong candidate for promotion.
In my next post I'll share some thoughts about the third element of leadership expressiveness: tell stories to unleash your full expressiveness and connect with people.
Questions? You can contact me here and on LinkedIn.