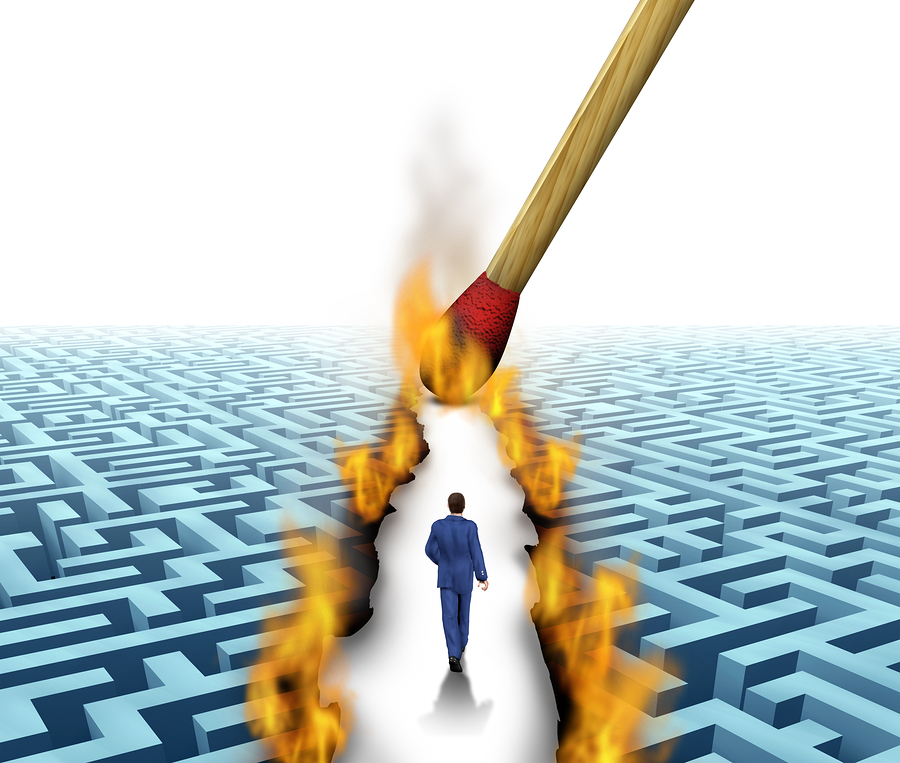 If you could have any quality you want in your job as a manager or leader, what would that be? How about becoming an inspirational leader?
I ask this question of my coaching clients. Many have specific "wants" like be a better motivator, or achieve better numbers next quarter, or get that next promotion. or have more "executive presence." But one in particular floats to the forefront: "I want to be a more inspirational leader."
As we drill down to define what that means, I hear words like "motivation," "influence," "collaboration," and "cooperation." Most agree they want to go beyond just getting others to do what needs to be done. The people I work with in coaching sessions want their people to be inspired do the work to get results in which ever way is best, using their own talents and wisdom.  They want to give people autonomy to do the work that needs to be done with energy and passion.
Leaders don't simply want to motivate others to do the right things; they want them to do great things. Inspiration goes way beyond motivation. I think if there were a "holy grail" of leadership it would be this: all leaders aspire to inspire.
"Ah yes," you might ask your coach. "Give me some 'inspirational qualities,'  teach me to become better at inspiring others, please."
Any executive coach would be thrilled, eager and probably baffled by the challenge, all at the same time. While we are all familiar with truly inspirational leaders, (Martin Luther King, Winston Churchill, John Kennedy, and a multitude of corporate icons), we're not familiar with the 10 easy steps to take to actually become inspiring. Because there aren't any defined steps, it's not easy, and it often takes a lifetime of growing and learning and becoming.
What do we know about what it takes to develop inspirational qualities? What can you do to develop the skills necessary to inspire confidence, command respect, build credibility, and motivate others?
I've been reading a great book that helps define such qualities and actually does suggest several exercises. I recommend it and will share a few things from it: Leadership Presence: Dramatic Techniques to Reach Out, Motivate, and Inspire, by Kathy Lubar and Belle Linda Halpern.
Perhaps inspirational leadership is all about becoming more authentic. But that's probably only part of it; you can be the most authentic person, but if you don't express your values in what you say and do, you won't have followers. Without people to follow you, you can't lead.
And I think that's part of the problem. Many leaders have integrity, are authentic, but don't do a good enough job of expressing their values. They don't make them clear and specific.
Learning how to speak up about values (providing of course you walk your talk!) is often a difficult and omitted part of leadership expression. Why is that? Why is it so hard for smart executives to put into words what they believe in, what defines them, and what truly matters to them?
This is what I'd like to explore further in my next blog posts. What do you think is the disconnect here? I'd love to talk with you and get your ideas. Connect with me here or on LinkedIn