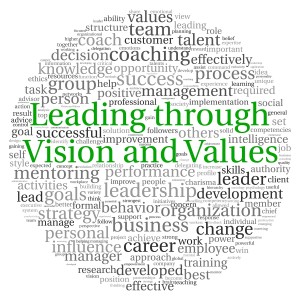 According to Warren Bennis, co-author with Joan Goldsmith of Learning to Lead,  a Workbook on Becoming a Leader, there are five key leadership values of outstanding leaders:
Clear communication
Ethical practices
Diversity
Ongoing recognition and support
Participatory empowerment
Bennis is sometimes called the founder of authentic leadership. He was a pioneer in developing leadership studies. I believe he is still teaching and writing, even now in his 90's. His work shows that humanistic, democratic-style leaders are better suited to dealing with the complexity and change that characterize the leadership environment.
He's famous for many leadership quotes, but one of my favorites is this one:
The factory of the future will have only two employees, a man and a dog. The man will be there to feed the dog. The dog will be there to keep the man from touching the equipment. ~Warren G. Bennis
The Learning to Lead book is a guide full of exercises to write out for anyone who wants to explore and expand their leadership qualities. I was particularly intrigued by his five leadership values and wondered about your opinion of these five.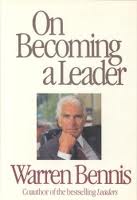 What other leadership values do you appreciate and try to put into action?
Here is how Bennis and Goldsmith describe these five values:
Clear Communication: Leaders clearly communicate their goals, performance expectations, and feedback to others.
Ethical Practices: Leaders are committed to living their ethics and values. They both teach and reward ethical and value-based behaviors through coaching and mentoring others.
Diversity: Leaders strive to create a workplace that is diverse in race, gender, handicaps, thinking styles, experiences, creativity, and sexual orientation.
Ongoing Recognition and Support: Leaders provide recognition and empowerment for teams and individuals who contribute to the success of joint endeavors. They acknowledge their own mistakes and provide toleration of failure in light of learning from mistakes.
Participatory Empowerment:  Leaders encourage participation in decisions, and share power, authority, and responsibility for outcomes.
It's pretty clear to me that these are key qualities for leaders who want to walk their talk. But is the list complete? What are other leadership values you think are as important?