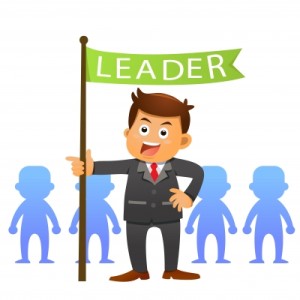 Much fuss has been made about the difference between leaders and managers, but I'm starting to think there's too much glorification of leadership and not enough attention on good managers.
Leadership expert Professor Warren Bennis once said, "Leaders are people who do the right thing, managers are people who do things right."
Stanford University Management Professor Robert I. Sutton notes in "True Leaders Are Also Managers," an August 2010 Harvard Business Review blog post:
 "I am not rejecting the distinction between leadership and management, but I am saying that the best leaders do something that might properly be called a mix of leadership and management. At a minimum, they lead in a way that constantly takes into account the importance of management.

"Meanwhile, the worst senior executives use the distinction between leadership and management as an excuse to avoid the details they really have to master to see the big picture and select the right strategies."
As an adjunct to Bennis' oft-quoted distinction between managers and leaders, Sutton proposes the following:
"To do the right thing, a leader needs to understand what it takes to do things right, and to make sure they actually get done."
When we praise the value of leadership and begin to denigrate management's role, we greatly risk failing to act on these experts' obvious, yet powerful, messages.
There's a great blog post on Harvard Business Review called Three Differences Between Managers and Leaders by Vineet Nayar that's worth reading. It gives three examples that differentiate these two closely aligned yet different perspectives:
Counting value vs Creating value. You're probably counting value, not adding it, if you're managing people. Only managers count value; some even reduce value by disabling those who add value. If a diamond cutter is asked to report every 15 minutes how many stones he has cut, by distracting him, his boss is subtracting value.

By contrast, leaders focuses on creating value, saying: "I'd like you to handle A while I deal with B." He or she generates value over and above that which the team creates, and is as much a value-creator as his or her followers are. Leading by example and leading by enabling people are the hallmarks of action-based leadership.

Circles of influence vs Circles of power. Just as managers have subordinates and leaders have followers, managers create circles of power while leaders create circles of influence.

The quickest way to figure out which of the two you're doing is to count the number of people outside your reporting hierarchy who come to you for advice. The more that do, the more likely it is that you are perceived to be a leader.

Leading people vs Managing work. Management consists of controlling a group or a set of entities to accomplish a goal. Leadership refers to an individual's ability to influence, motivate, and enable others to contribute toward organizational success. Influence and inspiration separate leaders from managers, not power and control.
What's been your experience? I'd love to hear from you.
(photo: freedigitalphotos.net)