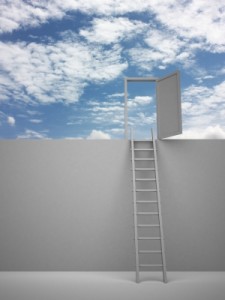 How can you set smarter goals? If you're going to spend your time, money, and efforts in pursuit of a worthy goal, make sure you write out your goals in some detail. People who excel at goal completion set themselves up for success. Many use the SMARTER goal setting system.
"Personal success and organizational success are not entitlements; they have to be earned every day. Reaching the big goals, keeping our eye on our own Big Hairy Audacious Goals, is achieved through daily actions in the here and now." ~ Howard Behar, It's Not About the Coffee: Leadership Principles from a Life at Starbucks (Portfolio Hardcover, 2007)
A great goal must be SMARTER:
S = Specific
M = Measurable
A = Attainable
R = Realistic
T = Time-framed
E = Evaluated
R = Reevaluated
Here's what you need to do if you want your SMART goals to be SMARTER:
Be specific when you write down your goal. Narrow your focus. For example, "getting fit" is an outcome — not a goal. "Exercise regularly" is not specific enough. Be precise: "Ride bike 40 minutes, four times a week (Monday, Tuesday, Thursday, Friday)." Start small; you can always expand goals as you progress. Here's what else you need for smarter goals.
Your goals must include quantifiable measures. Track the minutes, days or times you engage in goal behavior. If you miss key targets, record what you did manage to complete. A formal log will track your efforts and help you make adjustments, especially on days when you lack energy or motivation.
Make sure your goal is attainable and realistic. If you know that 40 minutes on the bike will exhaust you or create stress because of time limitations, revise the goal to reflect what's truly possible. If you enjoy yourself, you're more likely to maintain the frequency required to meet your goal.
Your goal must be time-framed, with a definable beginning and end.
Evaluate your goal to ensure it's not too easy. If you achieve it too quickly, you may have set the bar too low. Try stretching your goal by 10–20 percent. Conversely, if you're falling short on your goal, give yourself permission to reduce activities by 10 percent.
Reevaluate periodically. Regularly review your goal (and its alignment with your values) with your coach or accountability partner. If you're not hitting your goals, work with your coach or partner to identify the reasons.
There's nothing in this SMARTER goal system that mentions the value of using a coach or an accountability partner. But that's the one thing that smart leaders really know works and they use a goal partner wisely.
In the work I do coaching people, successful people do a few things that average people don't bother doing. They:
Write out their goals
Include details
Track their progress
Adjust as they go along
They persist
They don't give up easily because they've thought things through and carefully chosen to work on the big hairy goals that really matter. What about you? When's the last time you set out a big, hairy, really audacious goal? How can you make your goals smarter?