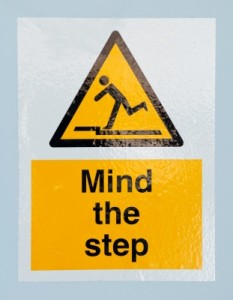 Many of us give up too soon when trying to change a habit. It's not that we're weak. Changing habits is hard work. You'll succeed when you are very clear about your goals and strongly believe in their worth.
In a recent book, Making Habits, Breaking Habits (Da Capo Lifelong Books, 2013), author Jeremy Dean offers six suggestions for changing a habit:
Become more aware. Be acutely mindful of the habit's cues and your unconscious reactions to situations. Increase your consciousness by tracking your progress.
Visualize small, concrete steps. Make plans to respond to cues differently.
Tolerate feelings of discomfort. Delay gratification. Sit with negative feelings, and wait for them to pass. Do something different. Be patient and forgiving.
Get support. Make bets with a friend. Make behavioral change fun, and enjoy the ride. Hire a coach to guide you.
Subscribe to realistic optimism. Believe you can change, yet expect hiccups. Focus on progress, not perfection.
Persevere. Keep on keeping on. Every small step is progress. Believe in your success long enough and it will happen. Never give up.
Try the WOOP Exercise
Psychologist Gabriele Oettingen describes the "WOOP" exercise in a 2012 European Review of Social Psychology article:
W = Wish. Write down the habit you wish to change.
O = Outcome. List the best outcome you'll likely achieve from your new habit.
O = Obstacle(s). What stumbling blocks will you encounter?
P = Plan. Make a specific plan that includes cues and responses.
Make Your Goals SMART
A classic formula for setting goals is to use the S.M.A.R.T. acronym. Set goals to meet the following five criteria:
Specific
Measurable
Attainable
Relevant
Time-sensitive
It doesn't matter which plan you use, but people are more successful when they use a plan with concrete steps. The other key to habit change success is to build in social support, such as a coach or friend who can help you track progress and cheer you on.
In the work I do with my clients, they are often surprised how much easier it is with a coach. Give me a call and let's talk! 704-827-4474.
(Image: Freedigitalphotos.net by arturo84.)