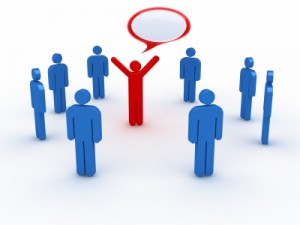 The most effective way to influence people is through telling good leadership stories that create emotional connection. Most executives and managers know this, but few find it easy to create a story that works.
Use plain, simple and direct language when telling a leadership story so its moral point can shine through. You don't want to clutter the story with lots of descriptive words or too much detail. Let your listeners use their imaginations.
If you're telling a personal story that happened to you, chances are you'll include too much information the first time you tell it. You need to practice it, honing the words to be brief yet dramatic. This is hard work to practice on your own. Get a peer or your coach involved.
Incorporate five key elements to add interest to your leadership story:
Surprise: Why is this story unusual?
Mystery: What piques our curiosity?
Conflict: A main character should face a challenging situation to which the audience can relate.
Brevity: Use enough words to make the story come alive—but no more.
Repetition: Used appropriately, a catchphrase can drive your message home.
Explore the 18-minute presentations on TED.com to see some excellent examples of great storytelling. Most TED Talks contain stories with all five of these stylistic elements.
Where to Find Stories
In the work I do coaching people, I'm privy to hearing many stories. I'm sure you are too. You have to develop "story antennae," and be on the look-out. Potential stories are everywhere, but you may not notice them until you practice storytelling for a while.
It's fine to start with borrowed stories from other speakers, books and the Internet, but be sure to credit them appropriately.
You can reap an endless supply of great stories by paying attention to the anecdotes others share. Start a story notebook or computer file so you can access them for the appropriate occasion.
Anything that captures your attention can be turned into a story. Often, life's little details contain big lessons, so begin to develop your sense of "story radar." After an interesting conversation or encounter, ask yourself if you can use the incident to illustrate a leadership principle.
Most of us don't recognize a story when we're in the middle of it. It only becomes a story when you tell someone what happened. As with anything, you sharpen your skills through practice. Make a commitment to yourself to start practicing this week. Pick three stories to tell, and play with the details to figure out how to accentuate key points.
Alternatively, pick a challenge or lesson you want to teach through story. Then, match the story to the objective. In today's Internet and LinkedIn social media world, there are many ways to search for good leadership stories online.
What's been your experience? Leave me a comment.