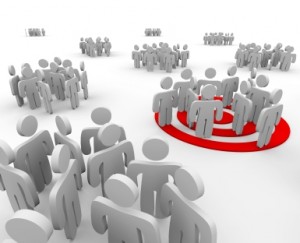 What do you need to know to improve customer relationships and communications? Even if you're not in sales, you still need to be current on the messages you want customers to know.
"No matter who employs you or what your organization is selling or servicing, you work within two areas of responsibility; there are two sides to your job: functional and human," write Goldsmith, Brown and Hawkins in What Got You Here Won't Get You There in Sales!: How Successful Salespeople Take It to the Next Level, (McGraw-Hill, 2011).
This is something I talk about with the people I coach. While this concept is simple enough, it's worth considering these two arenas on a deeper level.
Your Functional Job
The functional arena of your job involves mastery of a product or service. No matter who you are, the scope of your job or your area of specialization, you must understand what your company's products and services represent to customers. This includes:
Features
Benefits
Advantages
Results and proof of what the company does
Depending on your level of involvement and experience, you have a range of knowledge about your company and its customers. The functional side of your job stresses purpose, practice and utility. You must know procedures, policies, process and pricing. You also need to master the computers, software and data systems that run the business and measure results.
Most of this functional mastery happens without customer interaction. It's the human side of business that attracts, retains and sustains success.
With so much product and service similarity in today's commoditized economy, it's critical to identify the functional requirements of your job. Master these aspects so you can focus on customer service.
2. The Human Side of Business
The human arena determines whether you win, keep or lose a customer. Companies turn over 10 percent of their customer base every year, on average. Replacing this 10 percent, as well as adding to it, is a constant challenge that requires employee talent.
Every interaction with customers represents an opportunity to provide necessary information and ensure a valuable investment. View yourself as an educator who supplies everything customers need to benefit from your business. To accomplish this, you must learn to surpass their expectations.
How are your conversations with customers? Where can you improve? This can be challenging for most people…I'd love to hear from you!