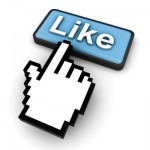 Most CEOs hope a stronger focus on customers will protect them from eroding profit margins and commoditization. When companies concentrate on customer relationships, they usually devote most of their  attention to CRM technology that monitors customer satisfaction.
But getting closer to customers is not a matter of installing better CRM systems or simply measuring satisfaction levels. Developing customer relationships requires the entire organization to be customer-oriented. (Image: FreeDigitalPhotos.net)
Companies can take advantage of new, increasingly efficient ways like Social Media to understand and respond to customer needs and preferences. We now have the ability to connect with buyers in meaningful ways that can benefit the bottom line by reducing costs and increasing revenues.
Capturing customers and keeping them is all about creating brand promises and delivering them. This means companies must do what they say—and more—to exceed customers' expectations.
According to Rick Barrera, author of Overpromise and Overdeliver: The Secrets of Unshakable Customer Loyalty, companies have three points of contact through which they can overdeliver and win customers' hearts:
Product touch points: When your customers interact with the products or services your company sells (handling, buying, using and disposing of your products).
Human touch points: When customers directly interact with frontline staff who can empathize, clear up misunderstandings and tailor solutions to particular circumstances.
System touch points: All other points of contact between a company and its customers (the systems and processes used to facilitate transactions and interactions, from paper invoices to frequent buyer programs).
Where does marketing enter the mix? Some experts claim the old days of "push" marketing are over, where a company shoved a one-way message to customers via print or TV.
Consumers are turning away from media and, instead, tuning to each other. They're doing market research online and sharing what they learn.
Social media offers a variety of ways for customers to interact with your company. Corporate blogs have become an excellent resource for connecting with customers in a personal manner. Sites like Facebook, LinkedIn, and Twitter can encourage comments and feedback. If you can join the conversation in a real way, in real time, you'll have an advantage over those who remain inaccessible behind corporate doors.
And yet, some companies are afraid of using social media and have controls in place so that employees don't waste time on social sites for personal matters. There have been many instances of PR nightmares created by unhappy customers and inept company responses.
By restricting access, they are burying their corporate heads in the sand, remaining faceless entities that only further annoy people. What's needed are reasonable guidelines for social media participation instead. Does your company have guidelines in place? I'd love to hear from you.