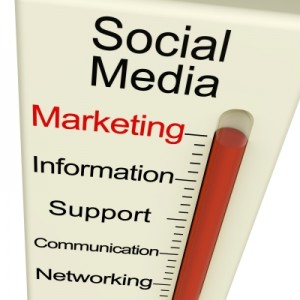 If your company hasn't jumped on the social media bandwagon yet, It's probably missing opportunities to connect with customers in new ways.
Information technology is reshaping the company/consumer relationship, often bringing benefits to both. The misuse of technology, however, can erode customer care. In the work I do with organizations, I've heard more than a few horror stories.
Despite living in an age where technology has made always-on data connections ubiquitous, we are more disconnected from the people we impact than at any other time in history. Even with the proliferation of social-media sites, we continue to miss opportunities for genuine dialogue. (Image: freedigitalphotos.net)
Surprisingly, most sales managers are slow to recognize social media's potential. In a survey of marketers by BtoB Magazine, here's how social media was being used:
5% said social media marketing was a "well optimized part of their mix"
58% admitted to being in the early stages of using it
17% said they didn't use social media at all
Fortunately, many companies are changing this. They know their customers crave the ability to provide immediate input on specific products and services. Consumers prefer to buy products from businesses that know and care about customers' needs.
Managers and front-line employees who listen empathically to what consumers have to say, gain a competitive advantage. When managed properly, social-media sites allow open communication and connection with customers.
A 2011 study conducted by Parasole Restaurant Holdings and newBrandAnalytics found what consumers say online increases staff ownership of the employee/customer relationship.
Indeed, technology can actually enrich relationships between customers and employees. But it requires commitment from senior managers, who must:
Commit to active involvement with customers
Understand the ways in which current procedures and systems mediate interactions with customers
Promote social networks and other technologies to help customers tell their stories
Encourage and enable workers and managers to hear them
Only when employees can step into their customers' shoes can companies add authenticity to the claim, "We care for you." But without a way to personally interact with customers, they miss the boat. Participating on social sites isn't without risks, but it can be worth it when guidelines are in place.