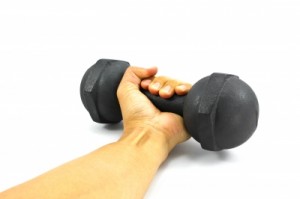 The age of customization has brought us the personal trainer, personal shopper and personal computer. Now, we're seeing a proliferation of personal development services available to help you reap more from your career: the executive coach.
With an executive coach, you'll develop your leadership muscles, and so much more.
This trend doesn't seem to be diminishing; in fact, the demand for good coaches has increased. Yet there still seems to be some confusion over when to call in a coach. (Image: freedigitalphotos.net)
Coaching occurs all the time within an organization as a management or leadership style. But what I'm referring to here is engaging the services of an external executive coach whose sole job is to provide development opportunities to an executive.
While coaches were originally assigned to those experiencing difficulties or in danger of derailment, there is now wide acceptance of hiring coaches for even the most successful managers. Organizations recognize that people can grow and change. Having a coach assigned to you often signals career advancement.
If you're thinking about hiring a coach for your personal development, or asking your organization to provide an executive coach, consider the following:
Who Needs a Coach?
A coach can be most useful at particular career points:
You are transitioning into a new career stage.
You are being promoted to a management or leadership position that requires new skills.
You lack fulfillment in your present position and are considering a career change,  within the same company or externally.
You are experiencing stress and sense you may be on the road to burnout.
You want to improve your ability to manage and influence others by understanding how to navigate office politics.
Your relationship and networking skills have become more pertinent as you increase career responsibilities and want to learn better "people skills."
You want to improve your emotional intelligence and learn to better manage your inner experiences so you can manage others more effectively.
You are dealing with global issues: long-distance responsibilities or actual relocation.
You are experiencing diversity challenges that you'd like to handle better
The strengths and talents you brought to your job are not the ones that will guarantee future career success.
The reasons to use a coach are varied. In the work I do, we often cover a lot of ground, including those listed above. But we also discuss related issues such as health, interests and family, besides business and career goals. You can't discuss one without the other since we come to work everyday as a whole person.
That's what makes my work so interesting and fulfilling. It's not magic, yet most people find magical results. I believe that it has to do with two people getting together to talk about what truly matters. In this always-on, connected world, we don't take enough time for true conversation and reflection.
What do you think?