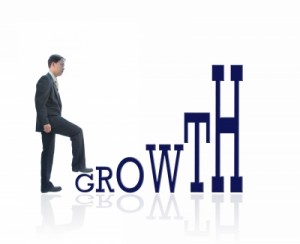 Why do some leaders succeed and others stumble along? Over the years, in my experience coaching various people, I've often asked myself that question.
How do successful leaders set the stage for the next promotion, highest sales, most votes or stellar performance? (Photo credit FreeDigitalPhotos.net)
Does leadership success take:
Research shows that measures of innate ability (like IQ) poorly predict which leaders succeed or stumble. A recent book by Columbia Business School Professor Heidi Grant Halvorson summarizes Nine Things Successful People Do Differently.
"Being successful is not about winning the DNA lottery; it's about reaching goals," she writes. "It's about making smart choices, using the right strategies and taking action."
Decades of research on achievement suggests that successful leaders reach their personal and professional goals because of what they do not because of who they are. Luckily, everything they do can be learned, practiced and mastered. When it comes to leadership success, there really are no secrets.
It's All About the Goals
The research is in: Implementation of effective strategies and persistence ultimately determine who's more likely to succeed. It doesn't matter how smart you are. Your ability to set specific goals, seize opportunities and act on them primes the accomplishment pump.
The people at Nike were on to something big when they adopted their slogan, "Just DO It!"
Success comes to those leaders who believe they can succeed, but it also requires a specific plan that won't be abandoned, even during tough times. Winners also know that success may not come easily, but they remain focused on progress, monitor milestones and recognize what still needs to be done. They don't let up.
So, how do you just "do it?" I've written about this before, both on this blog and in my book "Do Eagles Just Wing It?" Here's a simple success formula for life and career:
Clarity

Intention
Attention
All the clarity and intention in the world won't help you succeed unless you do it, actually implement your action plan by paying attention to what truly matters and focusing daily on your goals. Of course, this is hard to do. It's easier with a partner, mentor or coach.
And yet it's still hard to persist and maintain energy long enough to achieve success. That's why so many people turn to a trusted coach for support along the way. …maybe that's the true secret of success, I can't say. It still requires true grit.