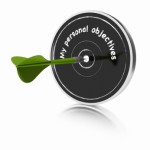 Here's the question:  "What advice would you give a young worker in order to have a truly meaningful career?"
This is interesting: I asked this over on LinkedIn and tallied up the responses into an informal poll.
The top advice was tied at 45% between these two answers:
Find your true purpose, do what you love and what gives you meaning
Be intellectually curious, never stop learning, read books
In third place for most frequent advice (25%) was this:
3. Enjoy yourself, make jokes, play more, spread joy
I have to agree with all three of these suggestions, regardless of order. I think they should, in fact, be intertwined and inseparable. What do you think?
In the many books written about finding personal purpose, authors are convinced that it holds the key to energy, motivation, success, even living longer and better health.
Richard Leider, author of The Power of Purpose: Find Meaning, Live Longer, Better, spent a lot of time talking with elderly people as they reflected back on their lives. He asked them what they would do differently if they could live their lives over again:
They would have discovered and been clear about their purpose earlier in life.
Fortunately today, people are no longer waiting until later to get clear on what they want to contribute and how they want to make a difference. Unfortunately, much of that idealism gets snuffed out by the daily grind, and by supervisors who forget to connect the dots from work tasks to what really matters.
It doesn't have to be that way. Managers and team leaders can be focused on goals and meeting the numbers AND remind people of why and how their contributions matter. This is especially important when working with younger people who may not understand the broader context of the organization.
There were many other suggestions about advice to give young workers, each with about 10% of 'votes:'
Get involved
Add value
Listen to others
Start your own business
Save
Get a mentor or coach
I have to say that these LinkedIn answers were all pretty interesting to read. I thank the responders for taking the time to share their wisdom and experience. Some even told about their early careers and how they were mentored and learned from them.