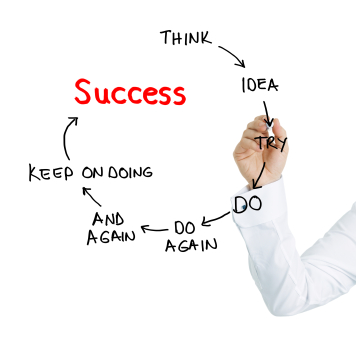 As a leader, what three suggestions would you give to Gen Y people about living a truly meaningful life? Beyond making a living, what would you tell someone are the keys to creating a worthwhile career?
I think it starts with answering the same question for yourself. What do you need to be doing to create more meaning and value in the work that you do? I don't think there are any easy answers.
Most of the successful executives I work with as an executive coach are already doing amazingly well, especially when you look at the stress and pressures they work under. They can't do "more things faster." But can they do better? Can they do the things that truly matter? Are they building value that will last rather than meeting short term performance metrics?
An excellent post over on Harvard Business Review blog writes about Mastering the Art of Living Meaningful. The author, Umair Haque, ponders three ways young people can focus their energies to build more value into their careers:
Cultivate (your better self) — develop your higher sensibilities, expand your education
Create (something dangerous) — challenge the status quo
Forgive (and fail) — mistakes are the beginning of wisdom
For myself, starting out in my career, I was fortunate to have had mentors who guided me towards becoming my better self instead of being focused on just money and numbers.  My basic nature always led me to challenge the status quo, but sometimes that didn't always work out well! But I always learned from it.
As for the third suggestion, if I hadn't been able to forgive myself I'd never have been able to pick up the pieces to get to where I am today. Failing is a valuable part of life because it makes us better. Failing is not a noun.  You are not a failure when you fail.  If you're in your twenties or thirties, you will experience failures along the way, unless you're totally disengaged and striving for mediocrity. And that's worse than failing.
What do you think about these three suggestions — not just for Gen Y — for anyone who wants to live a truly meaningful life and career? What would you add to the list? What was most helpful to you in your early career?