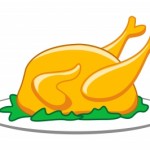 As we roll into the Thanksgiving holiday week/weekend, let me share what I am writing for my next newsletter, The Scholz Report, about age diversity at work, due out in December. (Image by digitalart).
Big changes are afoot and because of age diversity, things will never be the same in the world of work. I think it's going to get very interesting in the coming decade as there is a shift in the work force.
We are seeing another youth movement in this country. As the Traditionals had to deal with the youth movement of the 60s with the Boomers, so now do GenX and Boomers have to deal with the youth movement of the Millennials.
There hasn't been a generation this size since the baby boom, and 40 years later, the boomer really doesn't know how to deal with it. Even GenX has some difficulty as well. And it's not just the size of the newer generation at work: they are showing more diversity in their behaviors, skills and attitudes. Age diversity is becoming more of a challenge.
I hear more people in their mid 40's struggle with technology than any other generation, baffled by the advances their children have made. It takes a lot to keep up with social media, and I am not sure Gen-X has bought into it fully either.
Of course, we can't simply group everyone by age, and stereotyping is a risky thinking habit. But becoming aware of differences is the only way we can truly understand and work with what actually is, instead of the way things have always been.
So here's the rub. Gens X/Y are now more than 50% of the workforce.  While it's true that not all of Gen Y is in the work force yet, Gen Z is following close behind, or may be 5 years from entering the workforce, depending on who you follow.
What does that mean? With the economy being what it is, Boomers are staying in the workforce in droves. Gen Y, the next statistically powerful generation, is pushing to take over. No matter what attributes you ascribe to the groups, it's still scary for the corporate execs and others that have not remained relevant.
**Side note…A great book on relevance for the association world is "The Race for Relevance".
Furthermore, expectations of leadership is changing. Command and control don't work. There is a much greater expectation of autonomy, mastery and purpose, whether it's in small businesses or in corporations.
The leadership style of most companies hasn't really caught on to that fact. I see it much more in family businesses that have a 2nd or 3rd generation in charge with the next generation coming up.
I want to hear from you about your own experiences with the shifting work force.
Tell me what you think about the generational gap that currently exists in your work environment.
How are Gen Y different from Gen X and Boomers?
What's noticeable about their work habits?
What's their work ethic like?
What's their attitude about their job, about other people?
How ambitious are they (in general)?
What stands out the most as an asset?
… as a liability?
What management tips would you offer as helpful for working with a multi-generational workplace?
I'd love to hear from you. Comment here or send me a private email at clearconduct@scholzandassociates.com.
May your Thanksgiving holiday reunite you with family and feelings of gratitude!