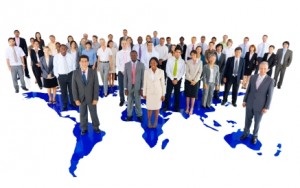 I'd like to ask you a favor: what's your favorite story about the generational gap, the way different age groups behave and interact at work? Right now we're hearing a lot of comments about how different younger workers are from older ones, as I've been blogging about. Some of these stories are funny, some are shocking.
Whatever the case, big changes are afoot and things will never be the same in the world of work. What have you noticed about the generational differences where you work? You can email me privately at clearconduct@scholzandassociates.com.
I'm writing my next book (working title, Clear Conduct) and am looking for things that are working in the workplace when it comes to generational change. I will be following up on the best ones, and the stories may appear in the book or in the blog.
Tell me what you think about the generational gap that currently exists in your work environment. I'd love to hear from you.
To give you an idea of what I'm looking for, I selected this excerpt from Cam Marsten's book, Motivating the "What's In It for Me' Workforce:
It's a given that no workplace is perfect and there are always job-related issues. But two new younger generations of employees, called Generation X (Gen X) and the New Millennials, have changed the workplace. There employees, many of them the same age as the Boomers' children, don't necessarily follow the traditional styles and patterns of workplace behavior. The common wisdom among Boomers is, "They aren't really interested in the future, and their vision is limited to the here and now. They don't have the seasoning or burning ambition to even want to look forward or back to learn."

On the one hand, many Boomer managers believe the concept of a work ethic will die with them; on the other, many young employees view the Boomers as dinosaurs, thanks to their limited technological ability and a shift in the demographics of the workplace itself.

Is the generational divide really that sharp and divisive? Not always – but in many companies generational issues are a common and continuing problem that can have an all-encompassing organizational impact and can lead to employee unhappiness and, ultimately, to profit loss.
What's your opinion? What have you experienced? Share your favorite story or quote. You can comment here, or privately at clearconduct@scholzandassociates.com.