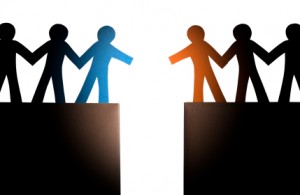 We haven't yet seen any mass exodus of Boomers from the workplace: most are waiting for their retirement funds to improve. Since many are still relatively healthy and vibrant due to improved health habits and medical innovations, they see no reason to stop working.
Sooner or later, they will retire, leaving gaps in positions that need people who are experienced and talented. I see some employers who are making plans now for what Dr. Ira Wolfe calls "The Perfect Labor Storm," but many aren't. They aren't devoting much time or energy on effective succession planning like they should.
In 1999, leadership expert Ira S. Wolfe coined the term "perfect labor storm" to describe a convergence of demographic and socioeconomic developments that would result in an unprecedented shortage of skilled workers in 2011—the year the first Baby Boomers hit 65 and start to retire.
But the prolonged recession has delayed Dr. Wolfe's predicted storm. Economic uncertainty has caused many Boomers to remain on the job, amid the highest unemployment rate in more than 30 years.
Unfortunately, many companies are waiting to see what happens next instead of taking a proactive approach to what is inevitable: a talent shortage. In his book Geeks, Geezers and Googlization, Wolfe suggest these talking points for your company's talent management strategy:
Are all generations involved in making hiring decisions?
Are members of all generations given an opportunity for promotions?
Do performance appraisals consider generational differences?
Are all generations included in succession plans, including representatives on the selection committee?
Are all generations given an opportunity to participate on committees and high-profile projects?
Do your human resources policies consider compensation, benefits, and rewards preferences of each generation?
What are the biggest obstacles your organization faces in initiating and/or implementing generation-friendly policies? How will you overcome them?
What else should you be talking about to ensure your company is ready to replace top talent?