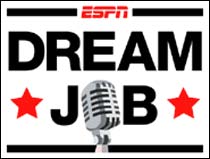 Are you living your dream job? Surveys tell us that over 80% of US workers don't feel they are doing what they truly want to do.
I believe that some of us don't even know what we want, or what we're truly good at, and what our real purpose in life is. In the work I do coaching some pretty smart managers, people are often unclear about their core values and strengths.
Everyone starts their career with clear goals in mind, but often the busyness of life, earning a living, accepting promotions and career opportunities can take us off track. We end up somewhere we never intended to be.
When you work with a coach or mentor, you clarify what "purpose" means to you. And when you clarify and identify your purpose, it is a unique source of energy and power. It fuels focus, direction, passion, and perseverance. It becomes more powerful as it moves from being negative to positive, external to intrinsic, and from self to other.
A negative purpose is defensive and based on deficits. Someone who works to escape poverty is not tapping into as much energy as a person who works to make money to buy things that excite them.
Money is an external source of purpose. As a source of energy and driving purpose, it has its limits. Having more money is not correlated with higher levels of happiness.
All humans need food, rest, warmth, and social contact. Money provides the means to these ends. But once those basic needs are met, money has less power as a source of motivation.
People can be motivated by material gain and external praise, but they feel much more passion for those activities that satisfy internally. We derive more pleasure and energy when we freely choose and focus on what we most enjoy.
To truly tap into maximum energy and power, we must connect to a deeper sense of purpose that is beyond our own needs and desires. There is no question people will work long and hard to get ahead, to get rich or famous, and to win admiration. But there is always a price to pay.
It seems that people are willing to sacrifice much more when they are driven by a higher purpose that includes serving others.
Many people blame their work environments for their unhappiness and lack of passion. It is easy to do. The challenge we face is to express and embody our deepest values in our work.
We can find a sense of purpose when we mentor someone, or when we communicate positive energy. Our values can show up in small ways if we are alert to and aware of the opportunities.
What do you think about this? In what ways have you found little ways to express your values which bring you great rewards?