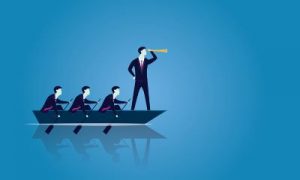 This has certainly been an "interesting" year. You know what that means, don't you? Interesting is a clever euphemism for just plain terrible, troubling, turbulent, and torrential. The year of 2020 is the gift that keeps on giving. We have had a pandemic, politics in a fractious environment, riots, protests and even murder hornets. It just seems that the news is bad, and it keeps getting worse.
In my practice, I hear it over and over: "I can't wait to put 2020 in the rear-view mirror". Yet, when asked what was particularly bad about this year, what was happening to them personally, every person struggled to say what was individually bad about this year. Their families are all safe, they have meaningful work, their businesses are profitable, the sun shined when it was supposed to, and the rain fell, just like it always does. All of which leads me to want to share a few thoughts with you. Hopefully it will put it all in perspective.
• What anger, anxiety or bitterness are you carrying around with you? I was recently on a Zoom call with a group of people, and we were talking about our greatest fears. More than a few said that their greatest fear is about the future. We all have that in us, don't we? We worry about things that we can do absolutely nothing about! Maybe it is my advanced age speaking, but no matter what happens, we are going to be all right! Things will work out the way they will work out. It may not be what we had imagined. We might need to change our plans—the only time God truly laughs is when we make plans! We have no idea what the future will bring, so why do we spend so much mindshare on it? It will be okay. You will be okay.