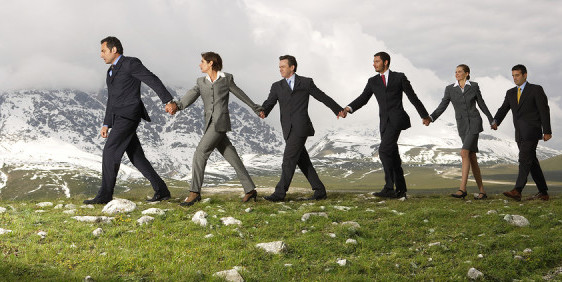 Executive presence is built on a foundation of core values and your ability to express your most worthy intentions in everything you do.
All the work you can do on your communication skills and appearances won't make you a great leader.
As author Kristi Hedges writes:
"Executive presence begins in your head. It resides in how you think about yourself, your abilities, your environment, and your potential." ~ Kristi Hedges, The Power of Presence: Unlock Your Potential to Influence and Engage Others, Amacom, 2012
Executive presence has nothing to do with becoming someone you're not. It's about being more of who you already are. Intentions drive and create your executive presence. All the polish and coaching in the world won't make up for your thought patterns, your habits, your assumptions and your actions.
Ask yourself:
What are you thinking?
Who do you intend to be?
What do you intend to do?
In my coaching engagements, I always ask executives questions like these. Many have already been through leadership development programs and have clear goals for their careers. I hear statements like these:
"I want to achieve X% growth in business results this year."
"I want to be promoted to XYZ office before X months."
"Before I'm 40, I want to be in charge of ABC division."
These are often realistic and worthy goals. But I drill down with more questions, to try to get to their most worthy intentions. It's almost never a goal for money, position, power or prestige.
Smart executives always have solid, worthy intentions. It's not until they make the link from career goals to worthy intentions – via core values – do they come up with a personal mission statement that expresses their true drives.
Intentionality and core values are the true drivers of executive presence. So if you focus on looking, acting, and speaking better, you could still miss out on expressing your full executive presence.
With all the books out on developing stronger executive presence, there's a lot of good advice and techniques to adopt. But only a few incorporate this most fundamental concept.
I'd love to hear your thoughts You can contact me here and on LinkedIn.